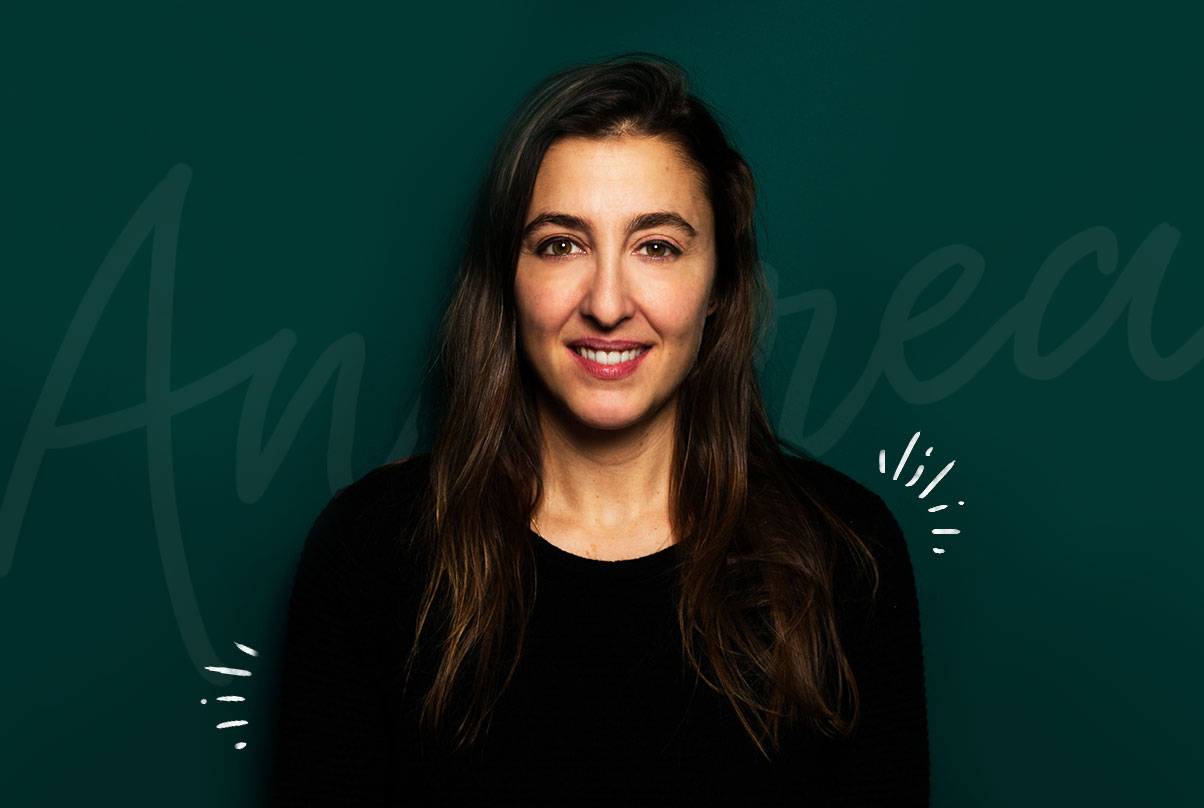 To celebrate her one year anniversary at Omnia, COO Andrea Lamelas Puga shares her thoughts on 12 months with the company.
I remember clearly the day before starting at Omnia.
I was at my house, getting ready for the next day, thinking about all the responsibilities that I'd soon have. I knew that Omnia was in an explosive growth phase and that there were going to be so many new things and challenges… what would I do as COO of this company?
I was terrified.
Up to that point, I'd spent 6 years at Backbase. I'd started there as a Business Analyst, and had absolutely loved that job. At the time, I didn't think there was anything better in the world than being a Business Analyst!
But my manager, Linda Bovaird, knew differently. She saw from the start that I was a perfect match for an Operations role.
I was very resistant to the idea, but she tricked me into taking over some of her responsibilities, convincing me to take on some of her work while she was on holiday...and eventually those vacations became more frequent! As time went on I realized that I was really good at Operations, and that there was more out there than being a Business Analyst. I eventually had an "Wow, Linda's right, I am good at this!" moment, and decided to move entirely over onto the Ops world after about 3 years.
So you couldn't call my transition into the beautiful world of Operations "smooth," but it had taught me a lot about myself (mostly that I need to stop being so stubborn!).
When I decided to make the move to Omnia, I was so excited. I knew that my impact was much needed and that my contributions would be highly visible. I had so many ideas and a ton of enthusiasm, and I could barely wait to start!
But I was still petrified. After a break after Backbase, I was full of energy and ready to start a new challenge, but I was anxious about falling short of Omnia's (and my own) expectations.
My first weeks were all about meeting new people, processing lots of information, chaos! and many things to work on. It did not put me off at all. On the contrary, I only got more and more excited. And then I started where I thought I should start: make it clean, smooth it out and structure the whole thing!
That was the easy part: ask lots of questions, look around, use common sense and start working. In my first few months at Omnia we...
Set up a new onboarding and offboarding program

Created an employee Handbook (clear, short and sweet)

Improved processes in HR, Recruitment, Finance

Defined clear roles and responsibilities

Set salary benchmarks

Improved office space (including skateboards!) and branding (Omnia stickers!)

Made Omnia greener by selling the Omnia cars and enrolling the company in a program called Greenwheels

Wrote lots of inventory lists

Initiated the Omnia Conversations feedback program

Set up JIRA boards here and there....

...and the list goes on!
It was 3 months of Andrea producing and executing. It was very much needed though, and you could feel the impact right away which was reassuring.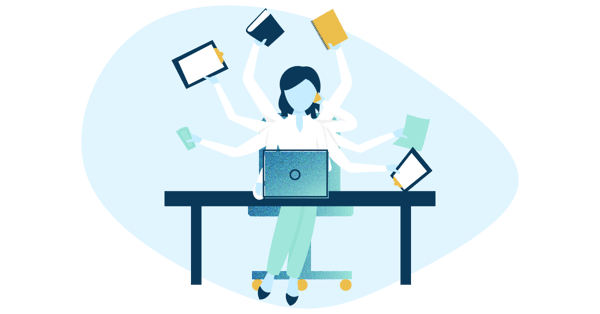 But…I was missing something. I was so focused on the processes and execution that I forgot about the purpose of those processes: to make my colleagues' lives better! While the processes would help the team reach their goals, ultimately the people in the company, not the processes, needed to be the ones growing and succeeding. I was lucky to get very clear feedback from the Ops team when they said, "Andrea, you need to stop."
They were right.
There is no way you can grow if the core of your business - your product - is not watched over by excellent professionals who know what it takes. And it does take a lot. It takes knowledge, of course, but it mainly takes pride and hunger to reach the next level. So my new objective was clear: professionalize the team and find the right people to make the processes work.
I started spending a lot of time with the Development team, working together creating a safe space where they are free to speak up, make mistakes, and say "I do not know." It was also obvious we needed to make some changes so the developers had the tools they needed to make the best product for every retailer in the world.
So we went out to find the right people for technical authority and for people management. And we found them. Shortly after joining, both Nathan (Chief Architect) and Gareth (Lead Developer) made it very obvious I was not needed with them in the team anymore. Nathan spends his days making the Omnia product more stable and more scalable, digging deep and getting his hands on everything with that amazing brain of his. Gareth recovered the development team with patience, charisma, and emotional intelligence, encouraging them to grow and learn beyond what I ever expected. In the past 9 months the changes have been so big that I can barely remember how it was before.
| | |
| --- | --- |
| Creating the new Operations team was the next objective. We had the incredible help of Scale Force Talent to help us get started, but I ultimately wanted Ops to be internally run with full time people to support the company. Long winter months passed while searching for the right team, but I am 100% convinced we have them now. Roos (HR and Recruitment), Rob (Office Manager), Sjoerd (Business Controller) and Anne (Financial Admin) are, as we speak, working very hard to make Omnia ready for scaling up. We opened a new office in London in 2018, and we are ready to expand internationally in Europe in 2019. We need awesome people to make expansion possible, and we better get ready for it! | |
While we were searching for the right people, I also decided to act on something that had been in the back of my mind the whole time: defining our company values. I had learned the hard way how important culture is for a company, and how difficult it is to preserve when you are growing. I'd also learned how a department's subculture will not last if it is not aligned with the overall company values. It seems really obvious now, but it took me a long time to learn this lesson.
Defining the values for a company sounds like some sort of "blablabla" cliche, but I see daily how much they affect every single thing at Omnia. It took a while to get them right, but now they are present from the initial calls when hiring, and very much in our continuous feedback environment. We know them, we own them and we make sure everyday that we live up to them!

The values have also been helpful in how we do feedback at Omnia - something we treasure here as a way to stay motivated and grow.
Reviewing someone's performance once a year — when they might be experiencing a low point for some reason or another — didn't work for me. I felt that yearly performance reviews were a waste of time, to be honest, and they seemed super unfair. You can't compare employees to one another by asking them to answer a million abstract questions once a year. It's like comparing lemons and beer by asking them about their greatest achievements in the last 12 months!!
Instead, I'd rather have the individual choose when they get a review or feedback as well as the format of that feedback. We wanted it to be more organic and fluid. When my mother wants me to stop doing something, she tells me immediately; she definitely doesn't wait a year! I wanted the same to be true for Omnia.
Now people can request feedback as often as they want! And when we give feedback, we use the Omnia values as a reference point to measure how everyone is doing and where there is room to grow.
What's nice about the feedback too is that it's for your eyes only, so you can check how you're doing with yourself. Your manager can't see what your colleagues tell you, but is more of a coach to help you go wherever you want and point you in the right direction, like my previous manager did for me!
In a nutshell
This last year at Omnia has been amazing. We still have so much to do, and I'll work hard every day to make Omnia a better place. We work in a company that's starting to grow, and this is the perfect moment to set the right foundation. It's an incredible opportunity to think about how to make the company stronger and ready for the future. What a privilege!
But we are also very lucky. It's a blessing to work in a place where soft skills have nothing to do with "being soft," and where these skills are actively encouraged. And I know I have it easy because I have the best partner in crime with Sander, Omnia's founder and CEO. None of this would be possible without his clear vision, his generosity, and openness to new ideas.
I cherish the scary moments I had before starting at Omnia, and I now look at them with a lot of warmth. And even though the last year has been full of ups and downs, I have learned so many things and have grown so much.
Omnia has been a gift to me. An awesome one.