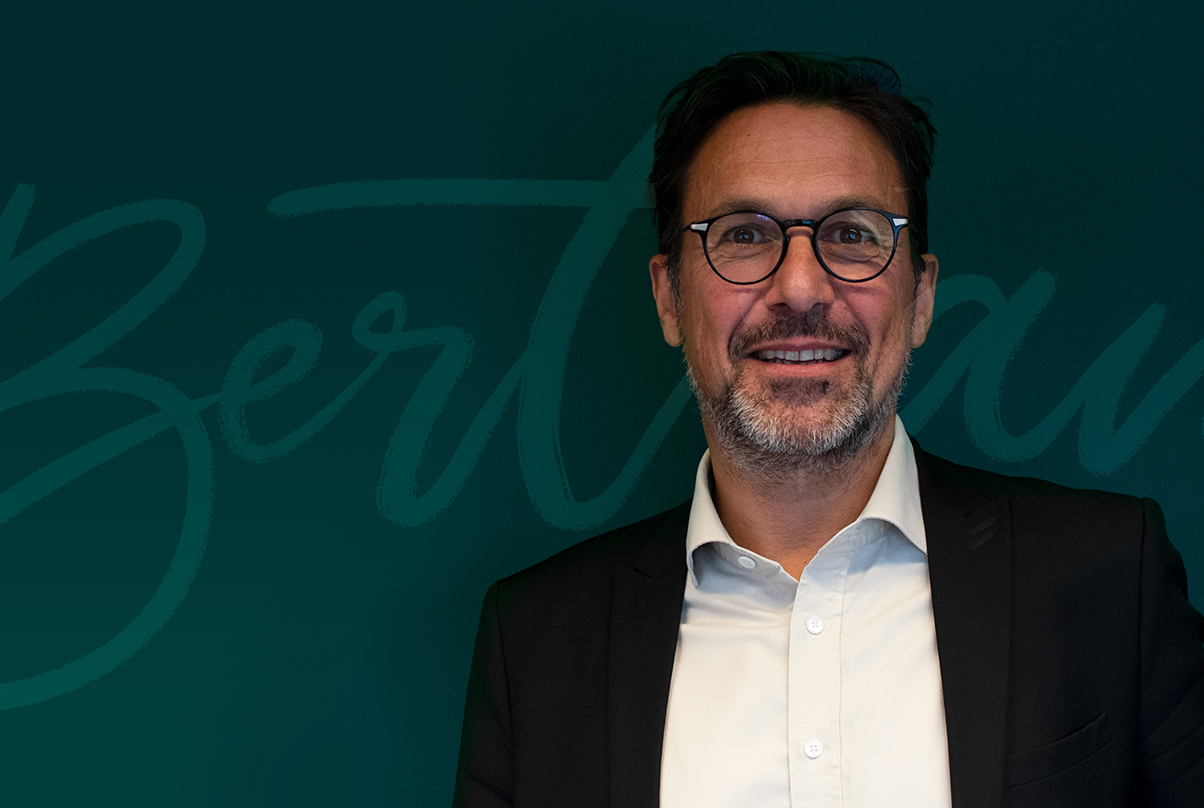 Today's blog continues our Meet the Team series, and today we're interviewing Sales Director Bertrand Verret. Bertrand only joined Omnia this week, but he has big plans for Omnia's Sales future. I sat down with Bertrand and learned more about who he is, his goals for Omnia, his love for plant medicine, and more.
Hi Bertrand, thanks for joining me! Could you start by introducing yourself?
Sure! My name is Bertrand Verret, and I just joined Omnia as the Sales Director. I am French, but I've lived in Holland for the past 15 years. I started working here in the Netherlands at Forrester Research as a Sales Account Executive in May of 2000.
What brought you to Holland?
My wife is Dutch! We used to live in Amsterdam, but now we live in the countryside about 20 minutes from Amsterdam in het Gooi.
So I'm curious to know...what brought you into sales? Why do you like sales itself?
You know what it's funny because my background is in engineering and I am a surveyor. I worked in the oil industry for a couple of years as an engineer putting pipelines in the ground in France, the UK, Scotland, and other countryside areas.
I did that because of some pressure from my father who wanted me to become and engineer, but I realized it was not for me for a few reasons. I wanted to be in business — trading, buying, selling — and this feeling told me I needed to start all over again.
So I did start all over again. I started with telemarketing. Time sharing. Encyclopedias door-to-door. After that I moved into consultancy, and scaffolding and pressure devices...and then I got the opportunity to work at Forrester.
I knew very little about Forrester. At first I told them, "Look, I know I'm a good sales person. I have no idea what you guys are doing, to be honest. I know that you're covering the IT space in your consultancy. But give me six months and I'll be your top salesperson." The Head of Sales at that time said, "Sure, but I'll give you three months."
Did you succeed?
I did succeed, not after three months but after four months, to become quite successful.
And yeah, that's how I got the hang of sales. And I thought to myself, This is really something. It comes from the inside. It's hard to explain.
It's something that's so natural to you.
That's right.
So do you enjoy talking to people, or negotiating with people, or...
So there is a journey in sales because at the beginning you are driven by money. And after that you can be really excited by new business and the fact that you're landing customers. Then it turns into welcoming customers and being excited when they see value. Then you see the impact of this product on the organization.
After that there's another phase which is the proficiency around sales and your desire to learn more. And there is so much to learn, because sales something we've done since we were children trying to get something from our parents. I have a daughter of 13, Nova, and she is the best salesperson I know! She will go around any objection; if I close the door she'll go through the window.
So it's in us inherently. But when you start to do the job itself, you start to say, "Wow there is way more behind this." There is a psychology of sales communication.
Now, in software-as-a-service, sales is no longer an art. It is a science. And when I started to realize this four years ago — that we can apply, really, mathematics to the mechanics of sales — I was amazed. And this is what I love about sales — the journey is always changing.
Can you elaborate on this mathematical approach to the sales team?
When you have a team of 10, you'll see that some people are quite good at the end of the funnel, which is closing the business, and some people are going to be better at the opening of the funnel, which is the discovery process.
If you start to measure the velocity of the conversion rate throughout the funnel — although we now call it a bow tie, not a funnel — you can see with data who is good at which part in the process and begin to optimize from there.
That's a perfect segue because I was going to ask: what's your vision for the Omnia sales team? Where would you like to see Omnia, in terms of sales, in a year?
In one year I think we will definitely have a team of around 10 people in sales. We'll have the Business Development team which will have proven some methodology and scalable process to generate leads. In one year we'll have a machine where we'll know exactly where we can add people in which market and how.
But between now and then, there is so much to be done and it's so exciting. And that's part of the reason I took this challenge at Omnia because of the opportunity. I'm so grateful for the trust that Omnia is giving me to build a team from scratch, to hire the people I want, and to go to market like we are going to conquer the world. We are going to bring value, we are going to bring impact, and we are going to make the lives of certain people within retailers and brands better.
And what do you see as the biggest challenge to achieving that dream?
So the biggest challenge will be finding the people who will fit the company culture and will fit the criteria of what we think is a good sales professional in the enterprise market. That is one of the largest challenges, I think.
So what do you look for in people when you're hiring, and what do you give in return?
What I'm looking for is this edge in new business. You need to have some resilience. It's hard work, it's high activity, so I'm looking for effort, not perfection. And I want to learn from people because they are also going to teach me new things.
Then I'm looking for some consultative approach. It's non-transactional sales, what we do here, so it's going to require some understanding, some intelligence, as we call it, and some curiosity.
As we build a team that's going to reach higher and higher within an organization, I want the team to be comfortable, even someone of 25 or 27, in front of the CEO. To do that, I'll give people a framework that I've developed over the years that helps capture a C-level executive's attention. I know that at the C-level there are four, five, maybe six points of interest in a conversation and if you can touch on those points, you will get noticed.
Additionally, when you meet with a C-level, they're going to come to your meeting 15 minutes late because their previous meeting ran long. And 15 minutes before the end of your meeting their attention will be focused on the meeting they have immediately after. So the window to capture their attention is maybe 20 minutes. So we're not going to talk about features at this point, we're not going to talk about some pricing. We're just going to talk about benefits. And more than that, we're going to talk about the pain.
I have a whole framework for this, and I'll be coaching people through that framework.
Is there an age range that you're looking for then?
I think young people have a place if you can tell that they have this edge, but seniority is seniority. So you really need a mix. I'm looking for people who are going to challenge me, and so within this I want to learn from them.
And how would you characterize your leadership style?
My leadership is very much based on trust, and I want to see the effort. There is a Russian proverb that essentially says "Trust, but check," and in the beginning I'll be checking. But after I can give my full trust. I also want to have fun, because it can get quite heavy, this intensity and learning. So at the end of the day you need to have fun.
In my leadership I would love to inspire people. I have a lot to bring to the table. And it's going to be open, so I'm not going to hold anything back.
Alright, well my final question for now is a fun one. What do you like to do outside of work? You mentioned you have a 13-year-old daughter, right?
Yes, Nova is her name. So we try to spend some time together, the three of us, her, myself, and my wife. We are together a lot. We love to camp, I would call us happy campers, and we have a custom camp bus that we had built for us, which was a dream. So now we travel with that.
Electronic music is also high on my list, and I love reading. I'm also passionate about plant medicine, so when I think about my retirement I will have a small shop for plant medicine.
Awesome! Do you have any sales book recommendations?
Yes! There is The Challenger Sale, and it basically teaches the ability to challenge customers. It's quite a good book. After that there is all the software-as-a-service books. So there is a very good book called Predictable Revenue, and I also like the Sales Acceleration Formula. These are both interesting because the authors don't come from a sales background, they were both basically brand new to sales and built up a really repeatable process. Finally I like Winning by Design, which is also kind of a sales formula.
Well thanks for sitting down with me, Bertrand! Welcome to the team!
It was my pleasure!
Get in touch with Bertrand
If you'd like to chat with Bertrand, you can reach him at bertrand@omniaretail.com, or via LinkedIn.
Join Bertrand's team
Looking for a new sales position? Check out our vacancies to join Bertrand's team.