Picture this: It's the 1980s. The Iron Curtain hasn't fallen yet. Hairstyles are big, and punk culture is bigger. There's no internet yet available to the public. You want to buy something new – maybe a bigger television to watch all those new cable channels like MTV that everyone is talking about.

How do you choose which TV to buy?

At the time, you would likely have asked around, collected opinions from family and friends; maybe gone down to the local electronics store to ask the staff for help. There wouldn't yet be a way for you to instantly compare every television brand on Earth and see what other buyers had to say about them.

To younger consumers in the 2020s, this is hard to imagine. Seemingly every website that offers something for sale these days has some type of rating or review system to help you gauge the quality, credibility and price-to-value ratio of any vendor. These ratings influence our behaviour in countless ways, big and small. Today, Omnia is exploring the background of vendor ratings, how much weight they carry among consumers, the impact for D2C brands and more.
An overview of vendor ratings, then and now
If all consumers knew exactly what they wanted and bought directly from each brand's D2C shop; if there were no middlemen or comparison tools, then vendor ratings might never have been necessary. But because the e-commerce landscape contains so many brands and retailers, between 12 - 24 million globally, it makes sense that consumers would want ways to compare the different offerings and sellers available to them online.
The first online reviews started to pop up around 1999, mostly on sites like eBay. Eventually, there were three main sources where consumers could go specifically for reviews: RateItAll, Epinions, and Deja. Over time, there were further iterations, from Yelp and Facebook to marketplaces like Google and Amazon.
The platforms using vendor ratings

Marketplaces and comparison shopping engines (CSEs) are both used by consumers around the world to find and compare products and shop online. One survey found that more than 8 in 10 shoppers in the US make purchases on marketplaces at least monthly, while 35% buy on marketplaces at least once per week. Both marketplaces and CSEs connect buyers with sellers, with CSEs having the added role of helping shoppers compare vendors, products and their prices side by side.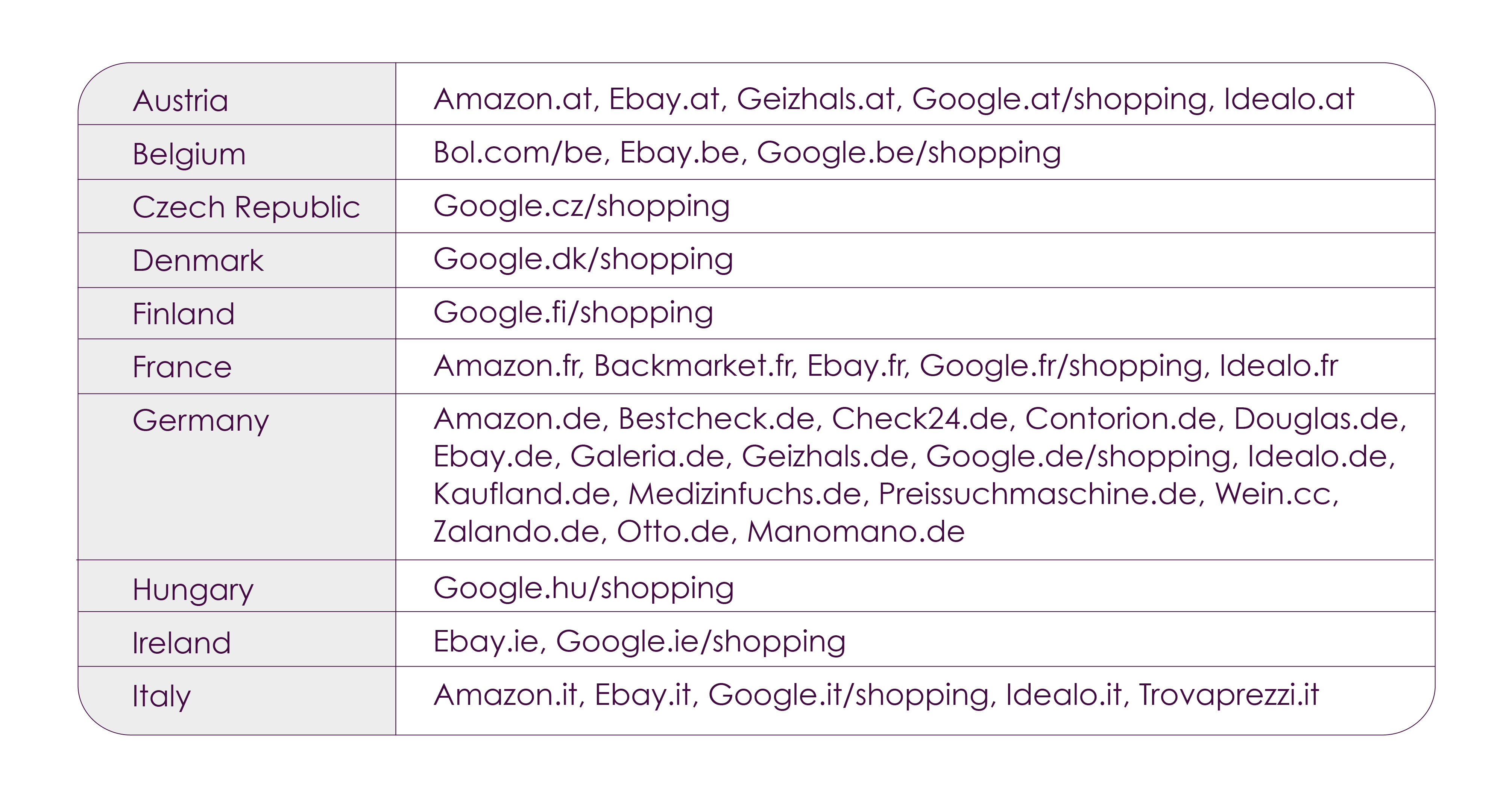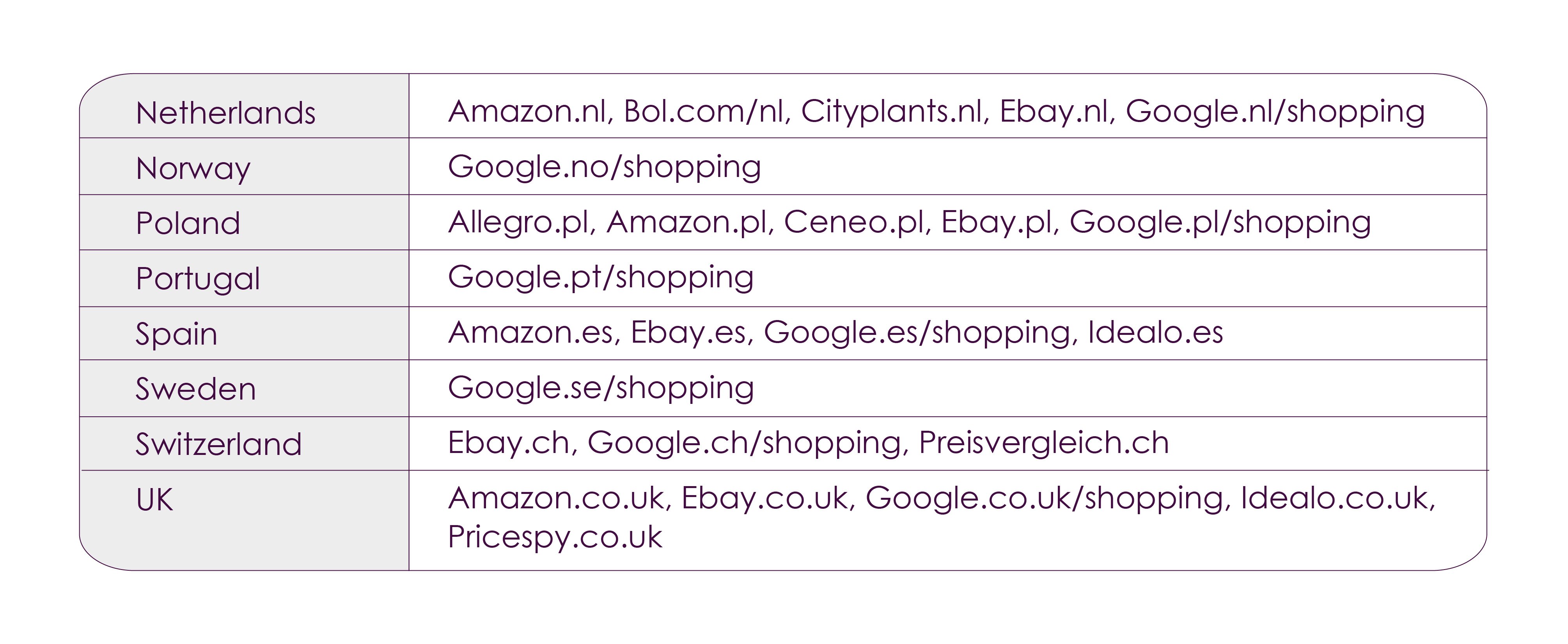 Along with marketplaces and CSEs, other pure review sites like Trusted Shops and Trustpilot are also popular platforms among consumers. Vendors with high ratings on these sites will often display the badges proudly on their website to demonstrate their credibility.
One of the most influential similarities between marketplaces and CSEs are the ratings and reviews, which play a huge role in how consumers choose which vendor to buy from or which product to choose. Along with looking at the price, consumers will consider questions such as:
How many ratings/reviews does each competitor have?
How high is the vendor's average rating?
Which of the vendors I'm considering has the highest rating or most reviews?


How much weight does a review have on consumer decisions?
For vendors, the modern day rating or review is a form of word-of-mouth advertising, a name that comes from those friends and family recommendations you might have relied more heavily on before the Internet. Vendors who have earned a positive rating from past buyers are more likely to attract new consumers compared to those with a low rating or very few reviews.
From the consumer side, the importance of vendor ratings and reviews, and how they impact purchase decisions, is well-documented:
On a five-star rating scale, 3.3 stars

is the lowest rating customers are likely to consider
96% of customers specifically look for negative reviews
49% of consumers worldwide say positive reviews are one of their top three influences for purchasing a product
Importance of reviews by generation
The difference in impact of reviews on consumers of different generations is especially interesting. For example, let's look at review recency: Nearly all consumers (97%) think the recency of reviews is at least somewhat important. Across all ages, many consumers also value the quantity of reviews, but 64% would choose recency if they had to pick between the two. Here's how that choice differed across generations: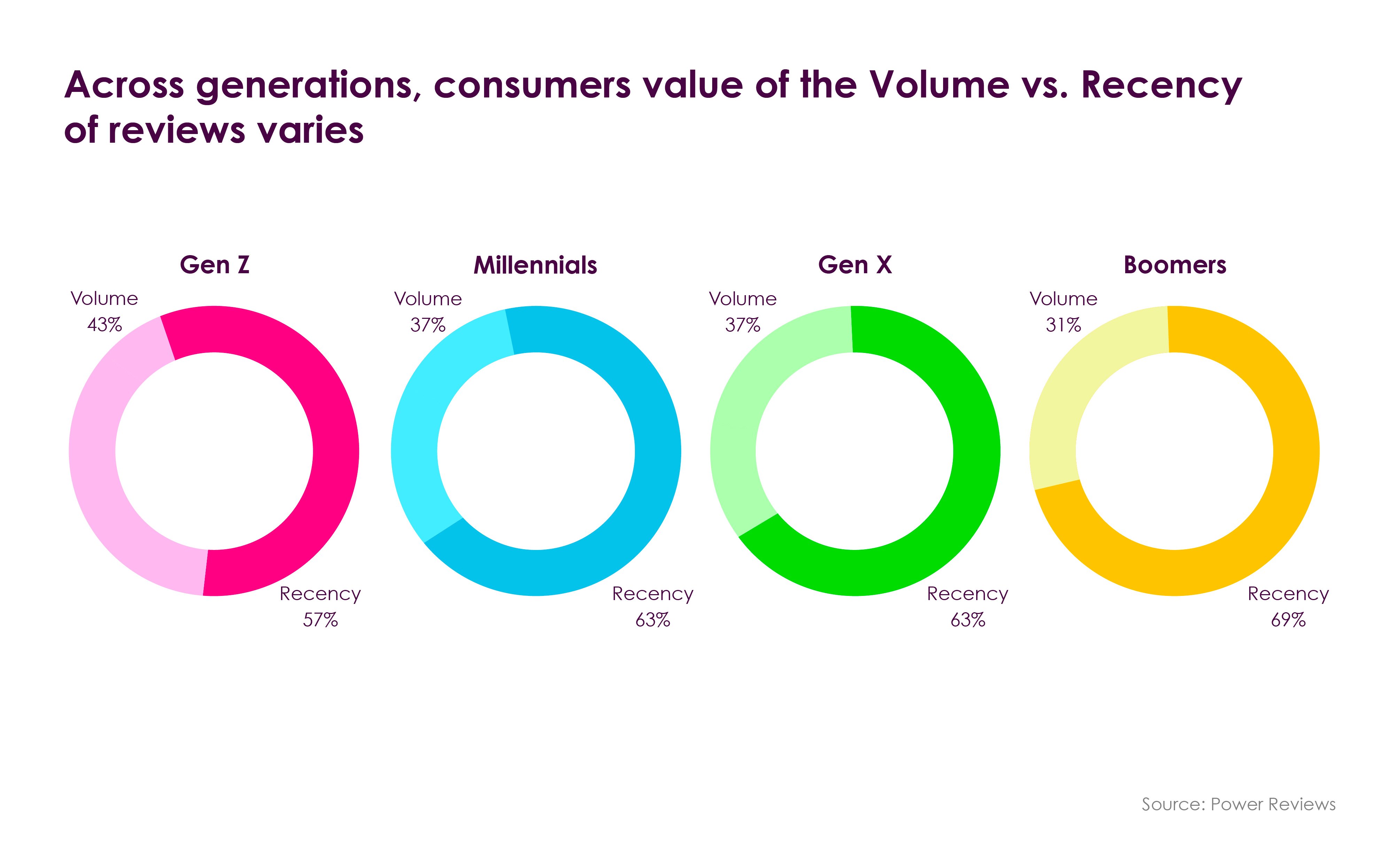 The impact of reviews when shopping for costlier products showcases an even wider divide between older and younger consumers. When asked in the same survey if they read more reviews for expensive products, respondents said the following: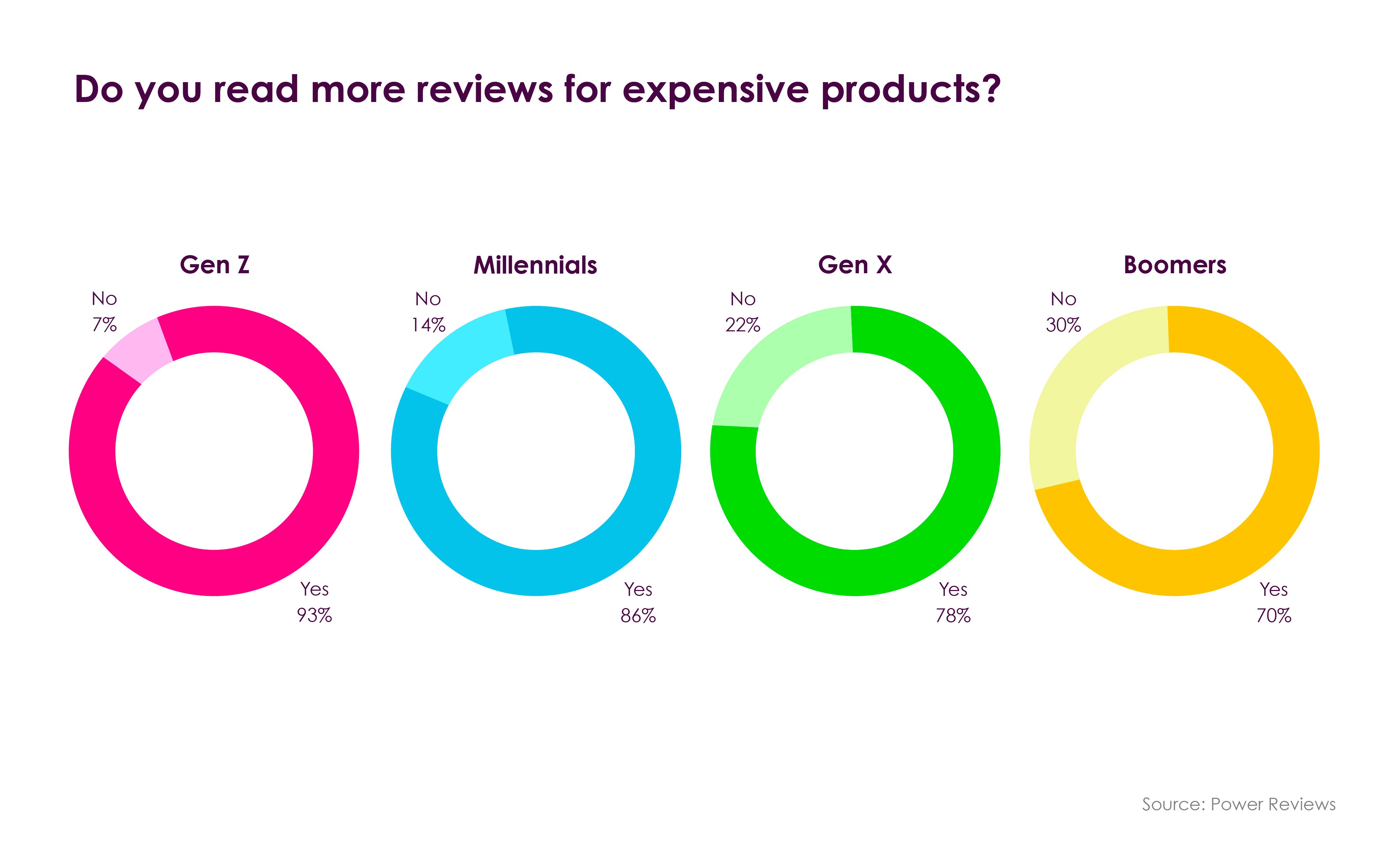 How relevant are vendor ratings for D2C?
Although they sell their products directly to buyers via their online storefronts, D2C brands are not exempt from the importance of ratings. Many also sell on marketplaces and most will have a presence on CSEs, so their ratings will be important and consumers will still want to compare similar products across different brands. Product reviews of comparable products from competitor brands may also have increased importance for D2C.
The importance of reviews for different product categories
There are also differences in rating impact depending on the product category. According to PowerReviews, electronics is the top product category for review consumption, while consumers purchasing categories like toys, groceries, and babycare rely less on reviews.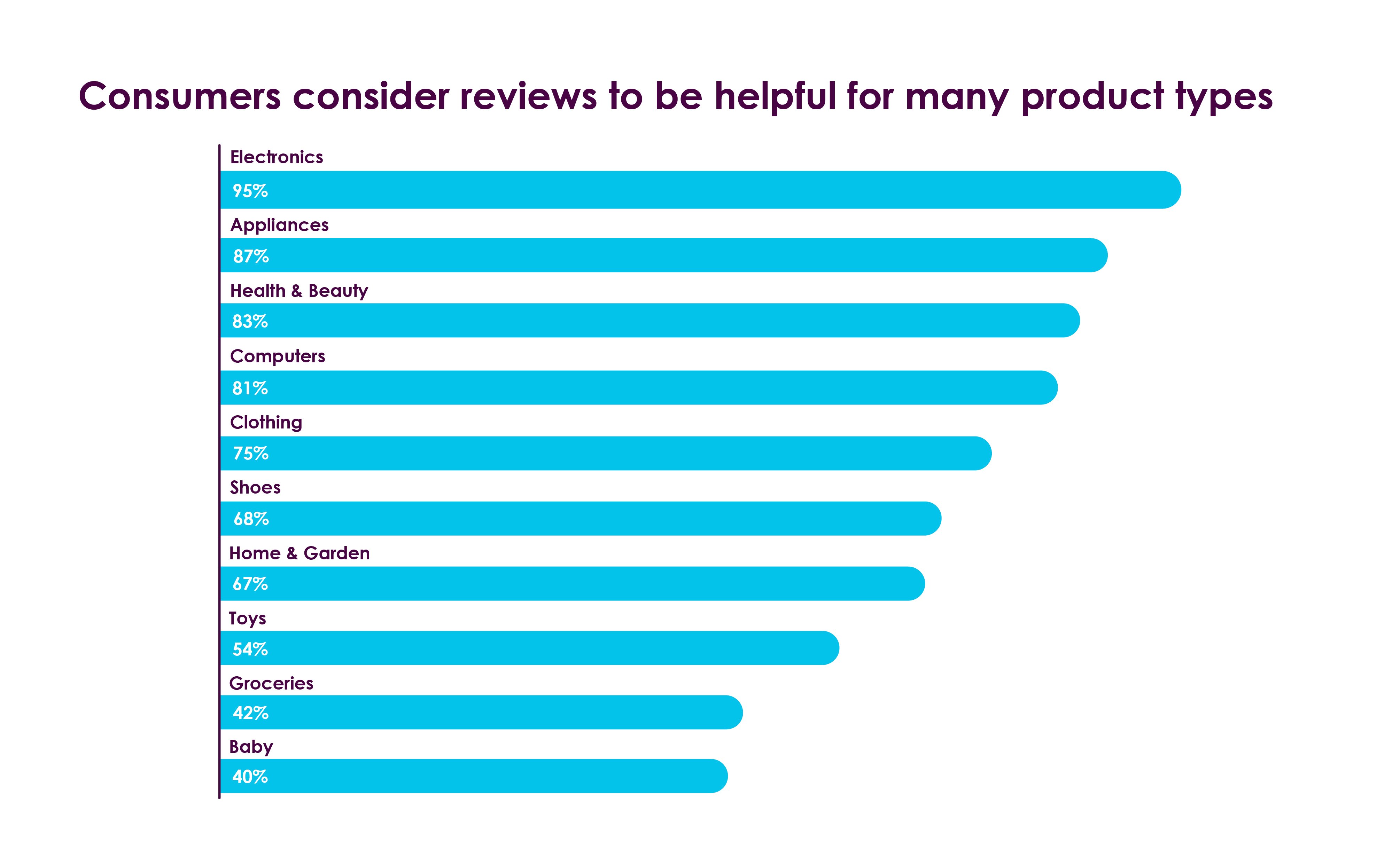 Source: Power Reviews 2023
Prioritise fixing your ratings first

Beyond all of the data points listed above that show the importance of vendor ratings, they also play a role in pricing strategy. However, it's worth noting that a vendor with bad ratings should first work on fixing those ratings and increasing their quality before focusing on price optimisation.
For vendors who have achieved positive ratings and are working on pricing strategies, you can use other vendors' ratings to optimise pricing across channels. For example, you may not want your pricing software to automatically adjust your price to the cheapest offer on the market; instead, you want it to take into account the offers that are competitive on price and also come from a vendor with sufficient ratings. That way, you avoid a race to the bottom with competitors who aren't actually at your level.
Many vendors wonder how many reviews are needed to make a real impact on sales. There is no magic number; however, the data shows that even one review makes a difference. PowerReviews analysed more than 1.5 million e-commerce product pages on 1,200 vendor sites (brands and retailers) and discovered that when page visitors were shown anywhere from one to 100 reviews, there was a 76.7% lift in conversion compared to those who were shown zero reviews. Vendors with even more reviews saw even bigger increases in conversion: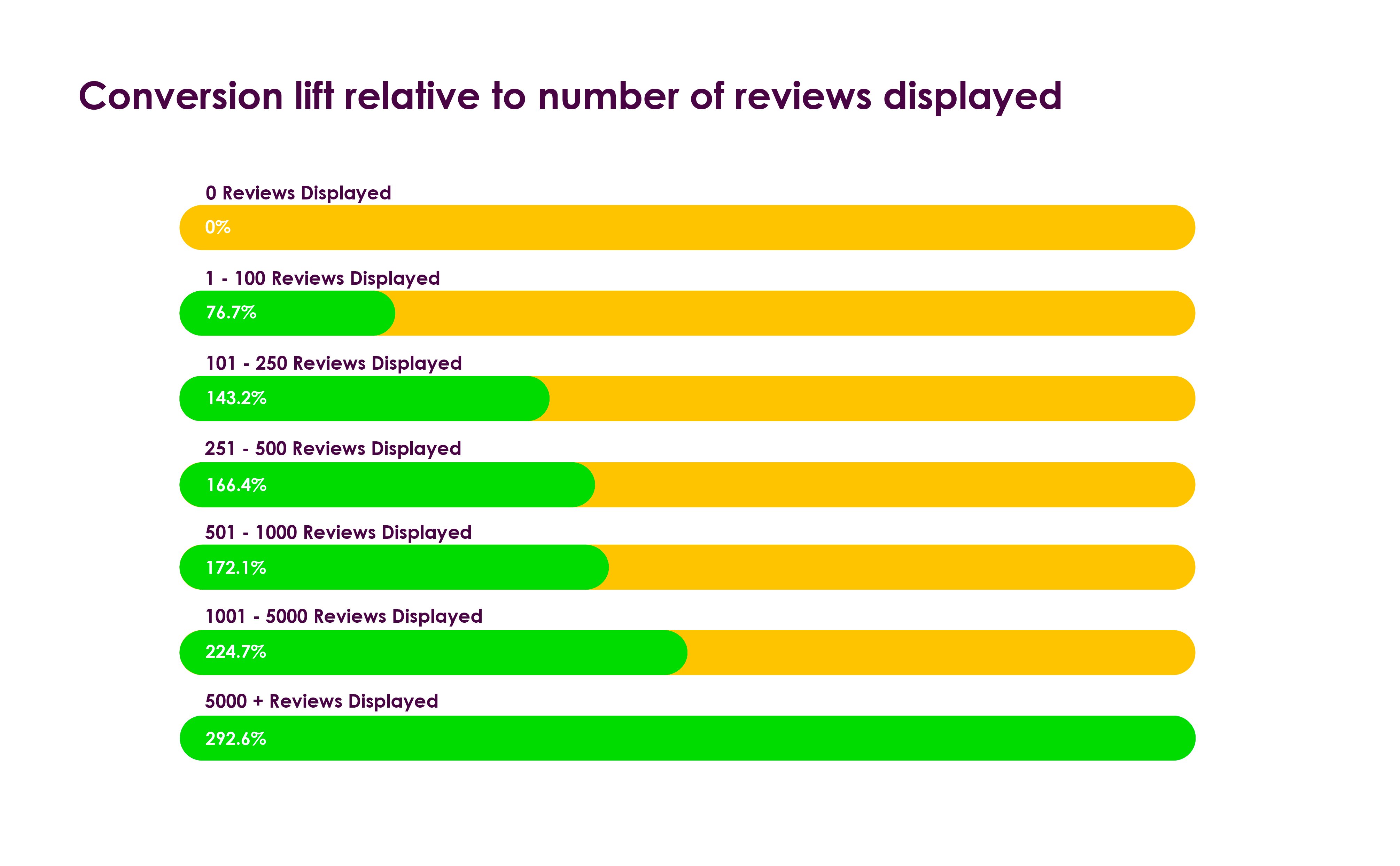 Source: Power Reviews 2023
As for how the average rating itself affects conversion rate, it's no surprise that as the rating of a product increases, the conversion rate increases as well. Products in the band of 4.75 – 4.99 stars have the highest conversion rates on average. Interestingly, conversion rates drop significantly for 5-star rated products, down to about the same level as products which receive ratings of 3.00 - 3.49. This is because 46% of consumers generally don't trust 5-star ratings, including 53% of Gen Z shoppers.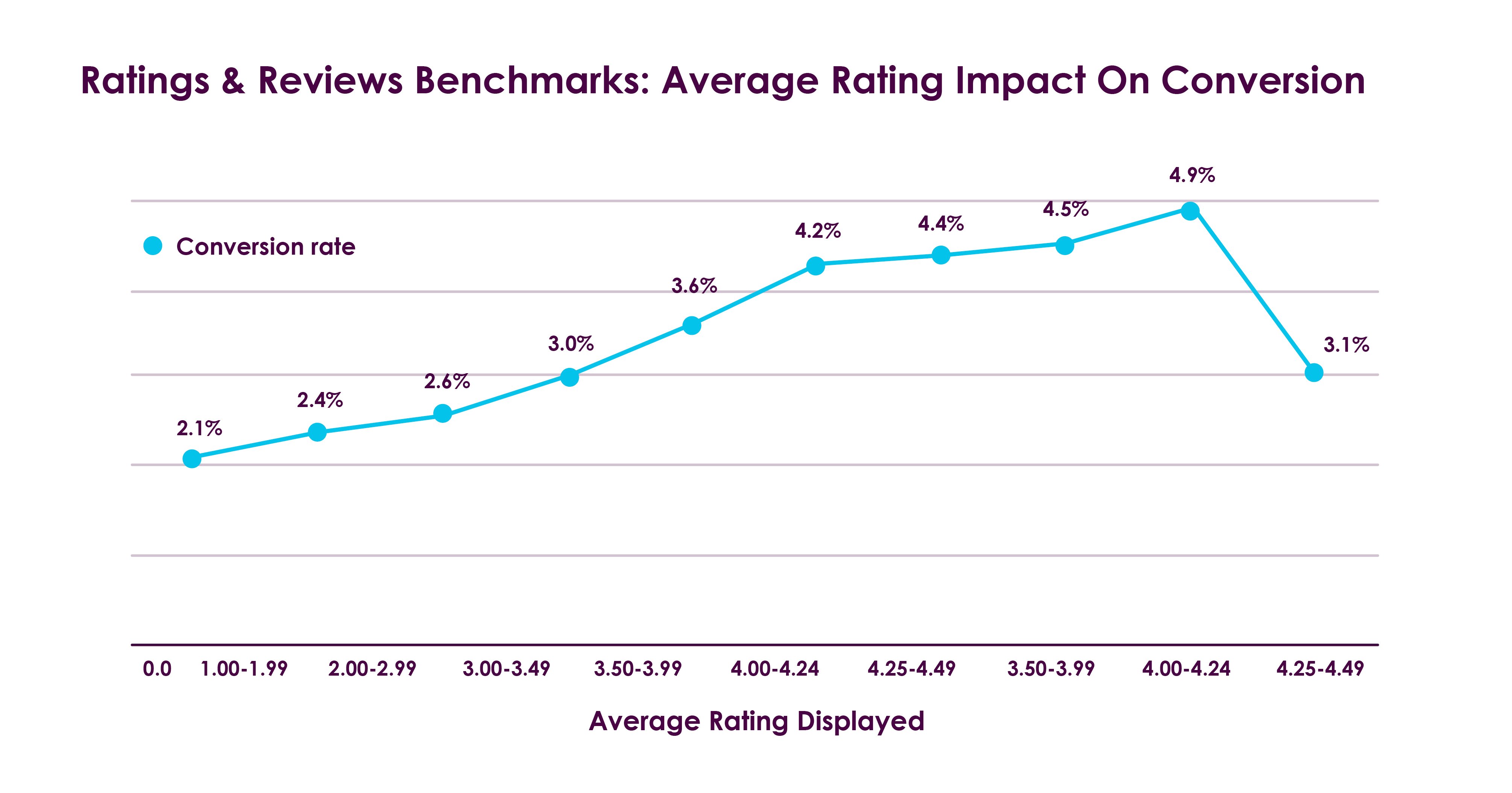 Source: E-Commerce Fastlane
To experience Omnia Dynamic Pricing, which allows you to automate any pricing strategy efficiently and at scale, set up a demo here.