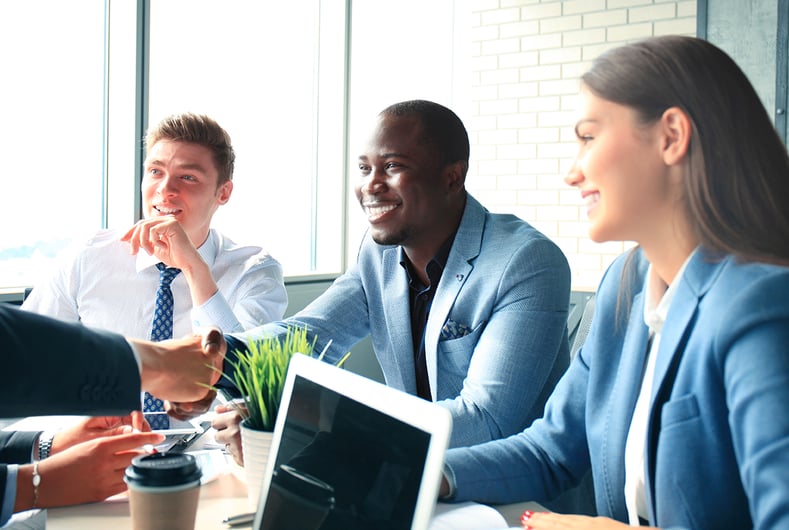 Your business is constantly evolving, and the tools you use should evolve with it.
At least, that's the theory. But in many cases, you might find that your software-as-a-service doesn't adapt as quickly as you do.
Customer Success - the idea that a company should help customers achieve their ever-evolving goals - helps software vendors keep pace with their customers and deliver value at every step of the way. In this post, we'll explain a bit more about Omnia's Customer Success mindset, and detail the ways we've built our team around you.
Why is customer success important?
When you buy a software service, the tool is supposed to make your life easier.
But with many softwares (like Dynamic Pricing, for example), the tool setup is actually quite complex. The tool can quickly become a daily battle that you need to fight every single day if you don't have any guidance for how to use it. And in many cases, if your business goals shift or change, it's a hassle to change those goals within the tool.
Customer success removes the fight with the tool, and enables you to use the software to its full capacity. A Customer Success Manager is more like a coach than anything else: they check in with you, guide you through the process, encourage you to try new things, and support you in your journey.
How does Omnia do Customer Success?
Omnia's Customer Success program is broken into four tiers: Onboarding, Customer Success Management, Knowledge and Strategy, and Customer Support.
Onboarding
The starting phase of using a dynamic pricing software is crucial period to deliver value. With a dedicated Onboarding phase, our goal is to help you do just that.
Omnia's Onboarding is unique because it's highly personal. During this period of approximately two to three months, you'll explore the tool, translate your pricing strategy into pricing rules, ensure that the software is set up with all the proper technical requirements, and more.
But, most importantly, you will learn how to use the tool yourself with the assistance of a dedicated Onboarding Manager. Your Onboarding Manager will coach you through the ins and outs of dynamic pricing and help you feel comfortable with your strategy before you go live with your new pricing tool.
Customer Success Management
At the end of the Onboarding, you'll be introduced to your Customer Success Manager (CSM). Your CSM is responsible for helping you achieve your goals within Omnia, even as they evolve over time. To do this, your CSM will conduct regular EBRs, Executive Business Reviews, to see whether your current pricing strategy matches what your system is doing.
For the most part, your CSM will be your main point of contact within Omnia. They'll reach out regularly to see how you're doing, and will be the person who informs you of any major product updates or changes.
Knowledge and strategy
At Omnia, we have a lot of expertise on pricing, marketing, and our own tool. But as a software company, we don't have the ability to provide this knowledge on a one-on-one basis to every single customer in our system.
But since our goal is to democratize knowledge on pricing and marketing, we've created a couple of different ways in which we can share our expertise.
The first is our Knowledge Base, which is accessible to our customers. This is a handbook written by our Consultants, Product Specialists, and Product Managers on how to get the most out of the Omnia tool itself. It's a go-to spot for our customer base to find answers to their questions about the tool itself.
In addition to the Knowledge Base, we also have a Blog and Resources center. These are where you'll find podcasts, articles, e-books, whitepapers, and reports about all things pricing. It's the hub for all of our advice about strategies and market trends.
If you need additional support from Omnia, we also have several consultants in-house available to help you translate your strategy into pricing rules.
Customer support
The final pillar in our Customer Success model is Customer Support.
Customer Support is different from Customer Success Management for a few reasons. The largest, however, is that Support is reactive rather than proactive. Where CSMs reach out to you and are focused on your long-term goals, Support is here to help if you ever encounter a problem within the Omnia solution.
However, our Customer Support is not just a call center to handle customer complaints. Instead, its staffed in-house with Product Specialists who know every nook and cranny of the Omnia product. When you call the Support line, you'll connect with someone who will do everything in their power to help you.
Final thoughts
Customer Success is a philosophy that puts the customer first across all areas of the organization. At Omnia, we've built our entire team around this mindset, and have a service designed to help you get the most out of dynamic pricing.
Curious to learn more? Check out this podcast from our Vice President of Customer Success Haiko Krumm.
Grace Baldwin is a pricing and marketing specialist at Omnia Retail. Before Omnia, Grace gained experience in content management at EDIA and through a freelance content management business. She holds a B.A. in Government from Colby College.