Amsterdam - April 25, 2018. Omnia Retail, leading supplier of pricing and online marketing automation software for retailers, today announced the appointment of Andrea Lamelas Puga (39) as Chief Operating Officer. From March 15th, she directs Service Delivery & Operations and the company's finance and HR functions.
Lamelas Puga aims to prepare the Omnia team for rapid growth and international expansion. She will professionalize and digitize internal processes, while at the same time ensuring that the company's culture, which makes Omnia unique, is maintained.
Before joining Omnia, Andrea acted as Operations Director for Backbase. During her six-year tenure, she has shown remarkable growth, holding positions from Business Analyst to Operations Manager before assuming the position of Operations Director, heading a team of 200. Beyond operations, Andrea developed new services within Backbase as Tribe Director and set up offices in Bogota.
"Andrea brings a wealth of operational experience to the table," said Sander Roose and Herman de Jager, founders of Omnia Retail. "We are thrilled to have a steady hand at the helm of operations, as we continue to move forward, growing our team and customer base."
Andrea Lamelas Puga: "At Backbase I had the opportunity to turn challenges into possibilities for growth. With the Omnia team, I am taking on the challenge to embrace growth and creating internal and external opportunities. By improving internal processes, we aim to improve the way we service our customers, both in terms of product and in support."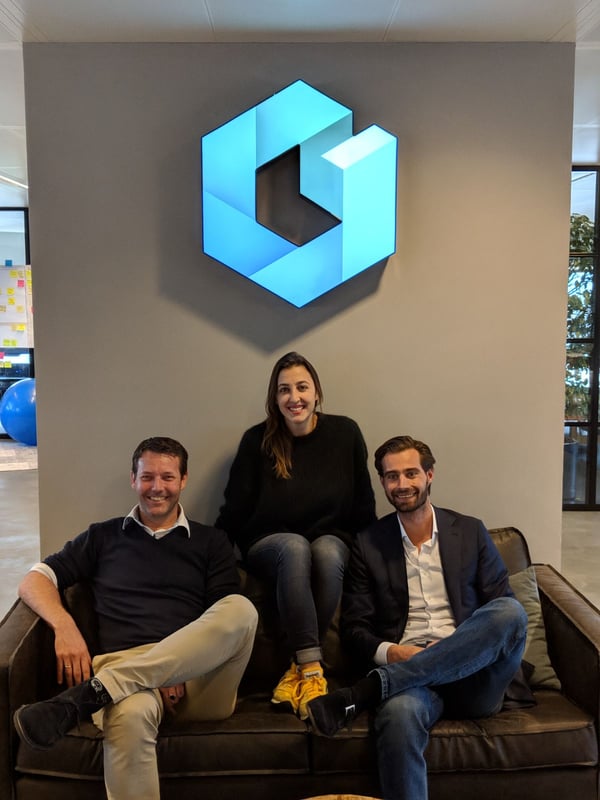 Herman de Jager, Andrea Lamelas Puga, and Sander Roose (from left to right)
About Omnia Retail
Omnia is the leading B2B SaaS solution for integrated pricing and online marketing automation software. Omnia helps retailers regain control, save time and improve their results. The out-of-the-box solution automates optimal pricing and maximizes returns from Google Shopping. Omnia services more than 80 leading retailers, among which Bol.com, Wehkamp, Blokker, and Decathlon. For her clients, Omnia scans and analyses more than 500 million price points, and makes more than 7 million price adjustments daily.