Pricing for the


fitness industry
Up your game with a data-informed, comprehensive strategy for pricing for the fitness industry.
Score the expertise of the European leader in pricing software for your fitness assortment.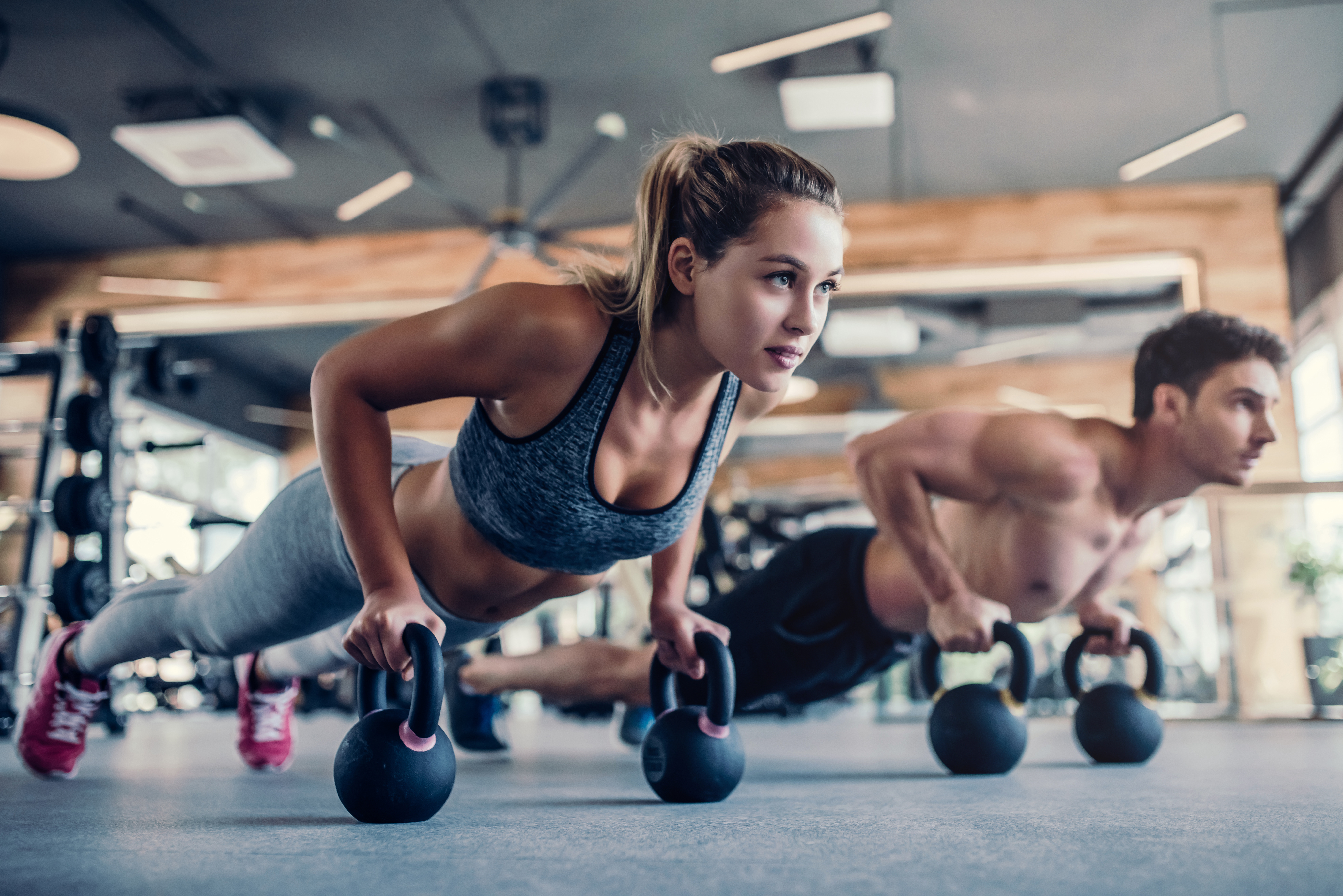 How is the
fitness and activewear

industry shaped today?

In today's interconnected landscape, the fitness and activewear industry is increasingly defined by online commerce, with pricing for the fitness industry becoming a critical focus.

eCommerce and online retail stores have become paramount in shaping how consumers shop for activewear, necessitating a new understanding of pricing strategies and market positioning.

Key factors such as Direct-to-Consumer (D2C) positioning, consumer loyalty, leveraging marketplaces, and handling supply chain disruptions are driving the conversation around pricing for the fitness industry.
D2C positioning
A major trend in retail is brands that are moving into direct customer sales (D2C), which enters them at the same level and alongside their existing retail network. Sports is a particularly interesting case for that matter, as the sports vertical has the lowest number of D2C brands, 1.9%, compared to other verticals (Insider Intelligence 2022) while some of the most successful D2C brands around the globe, like Nike and Fitbit come from this vertical.
Consumer loyalty
As consumers are emotionally attached to their sports, presenting your brand as the incumbent of a particular sport is key to winning consumers' hearts. Metrics like customer lifetime value are of particular importance for any brand or retailer active in this vertical.
Marketplaces
Traditional brands moving into D2C business use marketplaces as an entry point to gain online reach. But every marketplace is different, from generalists like Amazon to dedicated fashion marketplaces like Zalando to specialised sports retailers such as Decathlon.
Supply chain disruptions
The Covid pandemic has led to supply chain issues in many categories across continents, especially in the bicycle segment. A large part of the sports vertical is activewear, so there are similar challenges in sports clothing as there in the equipment segment.
Technological innovations
Especially in sports, where performance matters, digital technologies have also disrupted how products are made and connected. For example, a running shoe may now contain microchips, enabling a connection to the brand's app, which connects the consumer in a new way to the brand. This also generates completely new ways of gathering customer data and insights about a brand's customer base.
Price positioning
Sports retailers are specialised in their assortments and can offer a better customer journey with more specialised products than generalists like Amazon could. As a result, a thorough market positioning is necessary, in which retailers have to decide if they want to compete against generalists on price.
Pricing approaches

for the

fitness and activewear industry
How would Omnia tackle pricing-related scenarios in the fitness retail industry?
We've got a solution

for every approach.
Use
consumer-related

insights

Data on, for example, customer lifetime value can be highly valuable and can feed into a brand or retailer's pricing strategies. Offering competitive prices on main articles like a tennis racket, i.e. at the beginning of a customer journey and/or the lifetime of a customer, while earning margins on recurring buys like tennis balls, can boost profitability. Additionally, popularity scores help determine which products trigger consumers to start purchasing and which products are less popular.

Our approach: Omnia helps you to implement any research results on your customer base into a comprehensive pricing strategy. Price the main products, for example, "high runner", "top seller", and "champion", that stand out for your customers in line with changing market situations. Make use of Omnia`s Google Analytics API to include popularity scores directly into your dynamic pricing strategy.

Combining the ambitions and expertise of one retail software engineer and another strategy consultant, Omnia created its vision and mission: To provide enterprises and small-to-medium businesses with a tool that manages their pricing strategies and grows their profit margins. In essence, we give retailers and brands superpowers by unleashing the full potential of pricing data through market data, insights and automation.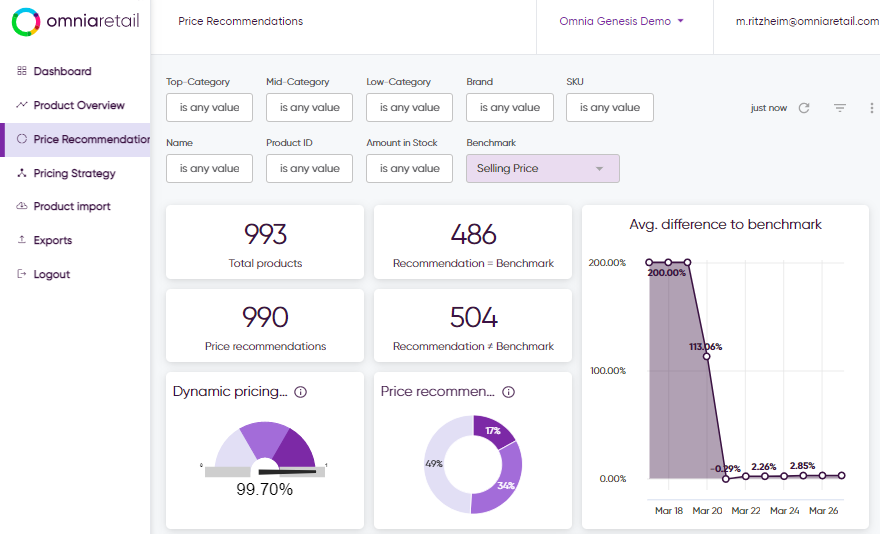 Sell before it's
out of season
Product Life Cycles (PLC) are important in the equipment and clothing segment as the seasonality of many products leaves them to be out of season faster than in other verticals. Including PLCs into your pricing automation, thus synchronising stock levels, discounts and the market price in order to achieve better margins and profitability, is a key challenge in pricing in sports.

Our approach: Omnia automatically applies any pricing tactic including formula-based ("25% discount") or competitively ("match cheapest market price") to your PLCs. You may even choose to calculate the PLC itself dynamically within Omnia, based on the start date of a product.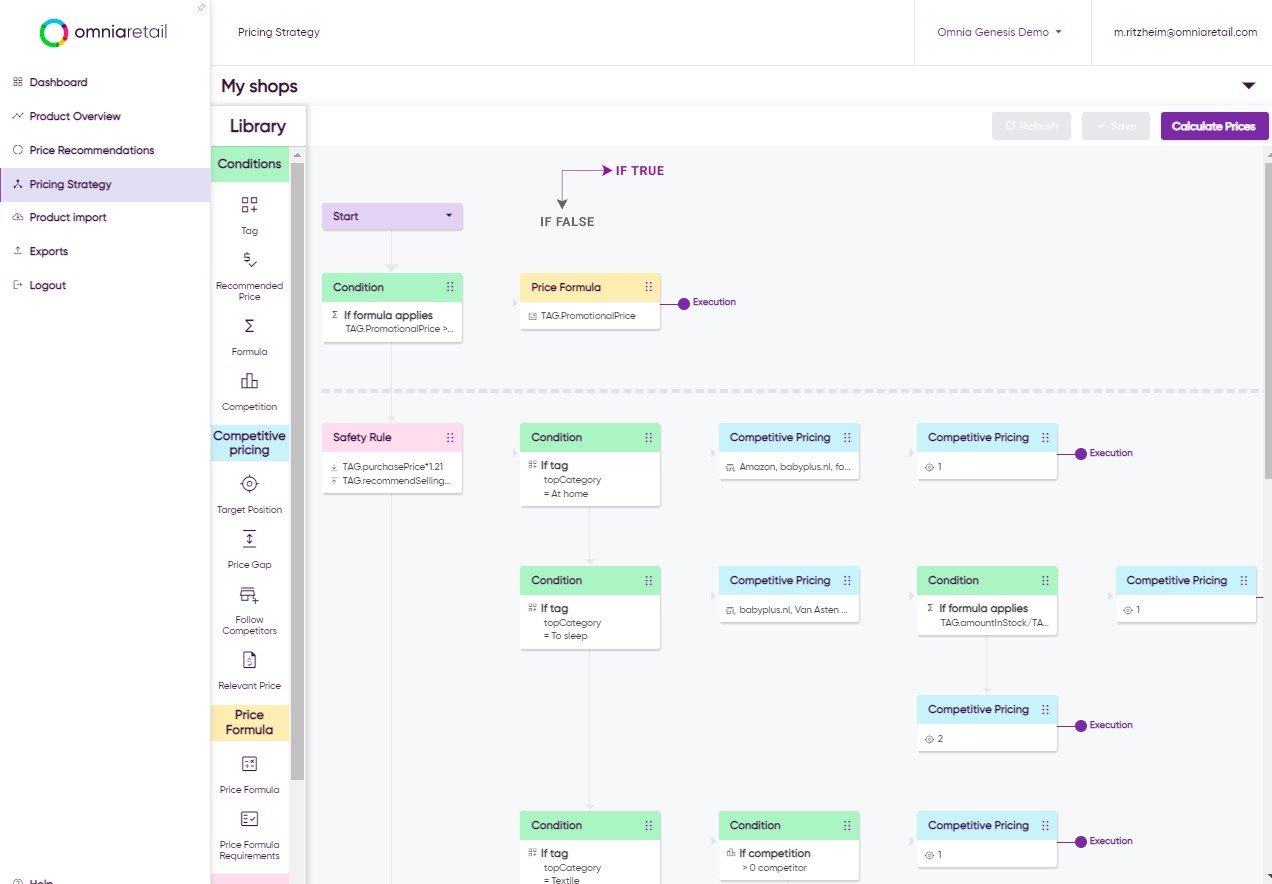 Using the reach of
marketplaces
Marketplaces play a key role, especially for brands moving into D2C. When traditional brands sell on Amazon and use the seller model, they have to deal with the Amazon Buy Box to generate sales. However, every marketplace has its own pitfalls. Zalando, for example, which is mostly relevant for the fashion items within the sport vertical, claims to not have a Buy Box. Nevertheless, it has algorithm-based decisions on which offer is displayed prominently to the consumer.

Our approach: Omnia offers a pricing AI for the Amazon Buy Box that not only keeps you in it but enables sellers to optimise Buy Box sales towards individual goals such as revenue vs margin. Other marketplace-specific needs, like that of Zalando, can be catered for by providing data analytics to advise, for example, on the best time to update your prices on Zalando.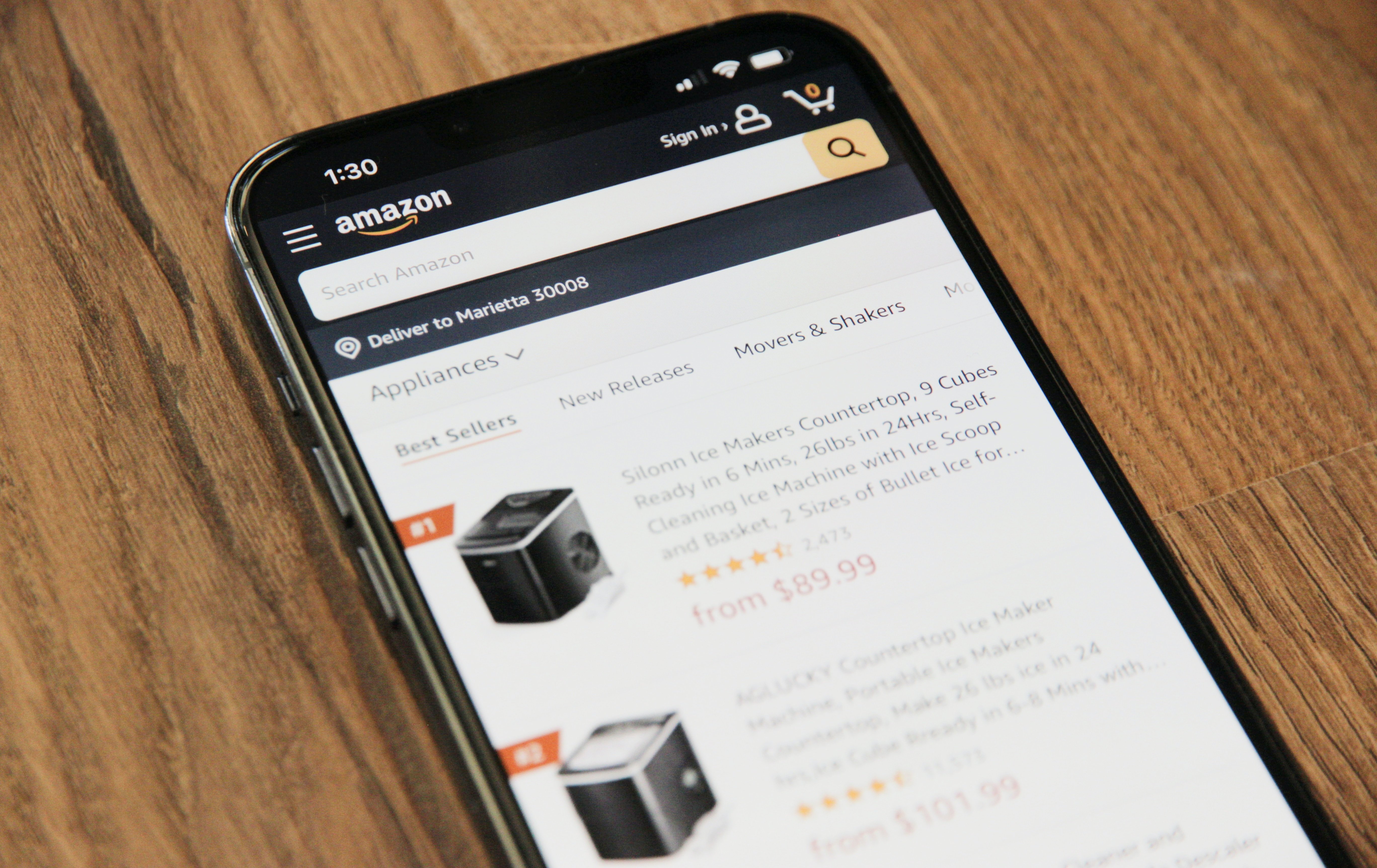 There's no jumping into the deep end with us.
Here are some of the
key features your business will receive:
Total Automation
Using our new Pricing Strategy Tree™ and Show Me Why™ functions for the realisation of all your pricing behaviours, enjoy complete transparency and the highest flexibility.

Using the Directive Pricing Indicator feature, you now have the ability to use the lowest price of a product in the last 30 days for your discounted items.

Using the Strategy Time Travel feature, you can both revert back to previous strategies or build unique ones for future campaigns.
Quality Data
Multiple sources of in-house driven data collection, including, direct scraping, CSE and marketplace data, providing home and DIY brands and retailers with a comprehensive pricing game plan.

Set a flexible scraping schedule for all market offers, regardless of your competitors, own retailers or reference prices of competitor brands.
Pricing Power
Consolidate and streamline prices for up to millions of products within multiple categories, locally and globally.

Compete with other home and DIY brands on Amazon, eBay, Google Shopping and more.


Our functionality provides a flexible and scalable pricing platform.
Customer Success
Receive individualised enterprise-level support from our Customer Success team dedicated to maturing your pricing journey.


Join thousands of pricing experts who rely on our software and expertise for their business success.
Expand your knowledge of pricing strategies,
insights, trends, and market behaviour.
Visit the blog