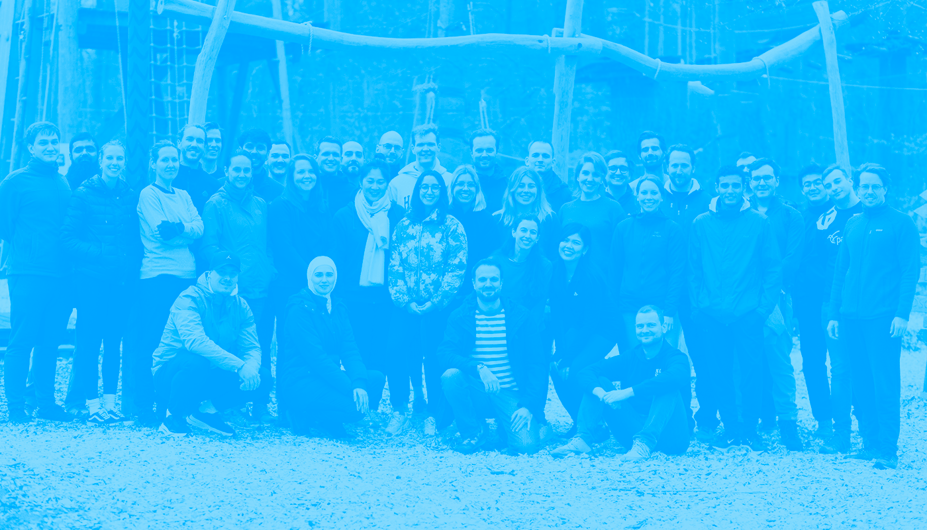 Celebrating an important milestone for a company that largely founded and revolutionised pricing software solutions across Europe a decade ago, Omnia Retail celebrated its 10th birthday last week with a team event at their Darmstadt office in Germany.
"What a ride"!"
Sander Roose, the company's founder and CEO, shared at the event that, "It's amazing to see how much Omnia has grown and gone through completely different phases and developed her own personality." Omnia's CCO Maximilian Bank, who founded Patagona, a pricing software company that was acquired by Omnia in 2021, reflected on the journey as well: "From the humble beginnings, to the ever-changing challenges, to today's position as the European market leader for retail pricing software: What a ride!"
Head of Product Berend van Niekerk shares Max's thoughts. "We are still just at the beginning of something way bigger and better and the best is still to come." Alongside the Head of Marketing, Leon Curling-Hope noted that "We're not slowing down, as there is a lot of untapped opportunity within the market with exciting things to come."
Pioneering an industry before its time
Because pricing software was a fairly new product when Omnia started, Sander explains that the early days were not easy. Dynamic pricing was a subject and concept very few knew much about, leaving Sander and the team having to explain what it is to clients. "Nowadays, that has completely changed and every retailer and brand needs to have pricing software in order to compete in the market and they are fully aware of that."
"However, I do believe that those years helped us to get a head-start on international competition in building our product and sharpening our thinking about the topic," says Sander.
In servicing clients, Max and Sander believe it is not just about offering the best pricing software solutions, but aiding in building customer pricing expertise. Omnia invests heavily in customer success teams, and provides retail and pricing insights to its clients and via industry commentary on the Price Points blog. For Max, one of the best things Omnia provides its clients other than its products is customer closeness. "We are not an anonymous software provider - you can talk to us. We learn from our customers every day, and they, in return, benefit from our pricing and e-commerce know-how."
Creating core values: What makes Omnia different?
When asked about Omnia's three core values, Sander says they were developed out ofhis single most important lesson as an entrepreneur: Developing company culture. Company culture is made of the values and personalities of a company's founders and early team members, says Sander. Omnia's three core values are: Never stop learning; obsession with excellence; free to be you and me. "They're at the core of everything we do. From evaluating job candidates to providing feedback and making decisions on promotions and career planning," explains Sander.

Chief Operations Officer Vanessa Verlaan, the steward behind Omnia's company culture, echos Sander's standpoint. "You need to prioritise company culture throughout your entire organisation and live up to it everyday."
Looking forward to the next decade
Sander and Max have big goals for the next decade. By 2032, Omnia plans to not only be Europe's leader in pricing software solutions but the global leader. "The way things are going at the moment, I have no doubt that we will achieve this goal," says Max. "However, one of our top priorities will always be to make sure that we stay close to our customers: That's what made us what we are today. We should always remember that!"
An awarded strategic marketing and business professional who has assisted in leading businesses through developing and implementing strategic insights and campaigns across marketing, strategy, and business development for over 15 years across an international landscape in retail, SaaS and financial sectors.