Client Privacy Statement
Below is information about how Omnia ("we") processes personal data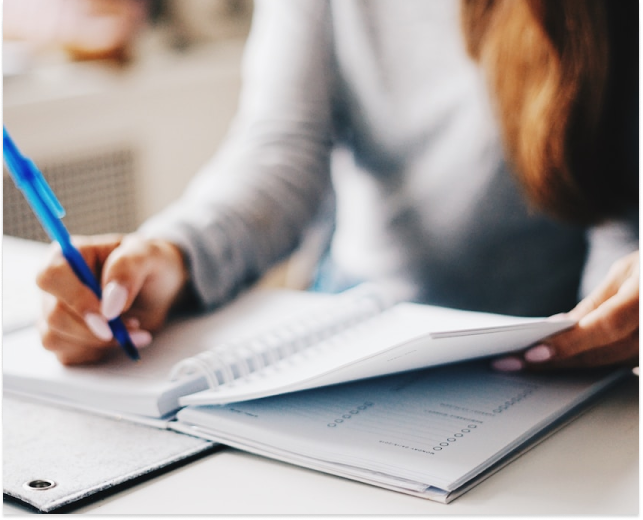 Client Privacy Statement
This Privacy Statement sets out how Omniaretail B.V. (hereinafter: 'Omnia' or 'we') processes your personal data which you provide to us or which we obtain through our service(s). This Privacy Statement was last amended on 3 December 2021. We may amend this Privacy Statement from time to time.

For our website data privacy policy, please see our general privacy policy.

1. About Omnia
Omnia is the data controller when processing your personal data within the meaning of the General Data Protection Regulation ('GDPR').

Omnia is located at Danzigerkade 17, 1013 AP Amsterdam.


2. What personal data do we process?
This Privacy Statement provides information on the processing of personal data of users of our platform. We also use cookies (after seeking your consent, if required). Further information on this can be found in our cookie statement.
Portal usage
We process the following personal data :
First name and surname;
Email address
We don't ask for sensitive personal data. Make sure you don't provide us with such data. We also don't have the intention to process personal data of minors. We cannot verify whether a user is under the age of 16. If you think we have processed personal data of someone under 16, please let us know via privacy@omniaretail.com and we will delete said data.
Qualitative User Research
Users of the Omnia portal may be requested to participate in our qualitative user research. Qualitative user research will only be conducted with the users that agree to participate.
The goal of qualitative research is to design an optimal user experience by understanding:
Our users' goals when using the portal
Our users' experiences within our portal
The context our users use the portal in
How we can improve our product to serve our users' needs better.
User research that requires participation consists of:
User Interviews (Structured, Semi-Structured, Unstructured)
Moderated Usability Testing
Card Sorting
Diary Studies
Concept Testing
Customer Feedback Conversations
During user research Omnia processes the following data:
First name and surname;
Job title;
Email address;
Company name;
Interviews may be recorded after receiving consent.

3. For what purposes do we process personal data?
We process personal data to provide our services and in order to comply with statutory obligations. More specifically, we process personal data for the following purposes:
To enable you to log-in at our portal;
To inform you about Omnia portal news or updates;
To allow an audit log of changes to your Omnia settings;
To analyze your use of our portal in order to show relevant information (e.g. pop-ups), to keep track of your onboarding progress, and to improve our portal and onboarding process;
To improve our services.
We do not make decisions based solely on automated processing, including profiling.

4. Grounds for processing personal data
In order to be allowed to process your personal data, there must be a legitimate basis for doing so. In the case of Omnia this legitimate basis will be performance of our agreement. If you do not provide certain personal data, you may not be able to fully benefit from our platform functionalities.


5. To whom does Omniaretail issue personal data?
In order to perform our services to you, we enlist the services of other parties to process personal data on our behalf (e.g. we might share data with third parties that provide tools for analyzing your use of our portal). If we instruct a third party to process personal data on our behalf and we have and retain control over the processing, we will sign a written processing agreement with the third party concerned (the 'processor'). That document will lay down agreements on such points as the objective, the duration and scope of the processing, the retention times and the security measures for the personal data.


6. Processing personal data outside of the EU
Omniaretail will endeavour to process your data solely within the European Union by saving your data on a server located in the EU wherever possible. Sometimes this will not be possible, e.g. if we supply data to a university outside of the EU after obtaining your consent.
When we enlist the services of data processing firms, we stipulate that they must save personal data on servers located in the EU. To the extent that this is not possible, we take the requisite measures to provide a suitable level of protection to ensure that your personal data is secure.


7. Your rights with regard to personal data
You are entitled, under certain circumstances, to access any personal data processed by us or to have it corrected or deleted or restrict its processing. Sometimes you can also lodge an objection or request a transfer of your personal data. To submit a request to us in this respect, please contact us by sending an email to privacy@omniaretail.com. If in doubt about your identity, we are entitled to ask you to provide proof of your identity first.
Access and correction
If you wish to know whether we are processing your personal data or would like to amend your personal data, please get in touch with us.
Erasure
Under certain circumstances, you are allowed to have personal data erased. We will assess whether it is possible to implement such a request: in some cases we will have to retain your personal data, e.g. to comply with a statutory obligation, to facilitate education or (as a one-off action) to see to it that you will no longer receive messages from us.
Restriction
You are entitled to contact us with a request to restrict the processing of your data if you think that your personal data is incorrect, the processing of it is unlawful, you require it for legal action or you have objected to it being processed.
Objection
If we process your personal data on the basis of a legitimate interest, then you can object to further use of your personal data on the grounds of your specific reasons.


8. How do we secure your personal data?
We have taken appropriate technical and organizational measures to prevent loss or unlawful processing of personal data. For example, your personal data can only be viewed by staff authorized to view it on the grounds of their role.


9. How long do we keep your personal data?
We will not keep your personal data for longer than is necessary for the purposes for which we use it. We are required by law to keep some data for a certain period of time. Wherever possible, we will pseudonymised or anonymize your personal data to the fullest extent possible.


10. Questions and complaints
If you have any questions on the way in which we process your personal data, please let us know by sending an email to privacy@omniaretail.com. We will be happy to help.
You are also free to submit a complaint to the Data Protection Authority directly.