Pricing for the


home and DIY industry
Nail your pricing strategy for the home goods industry.

With competitive prices and data-driven insights, become a leader in the home goods and DIY retail sector.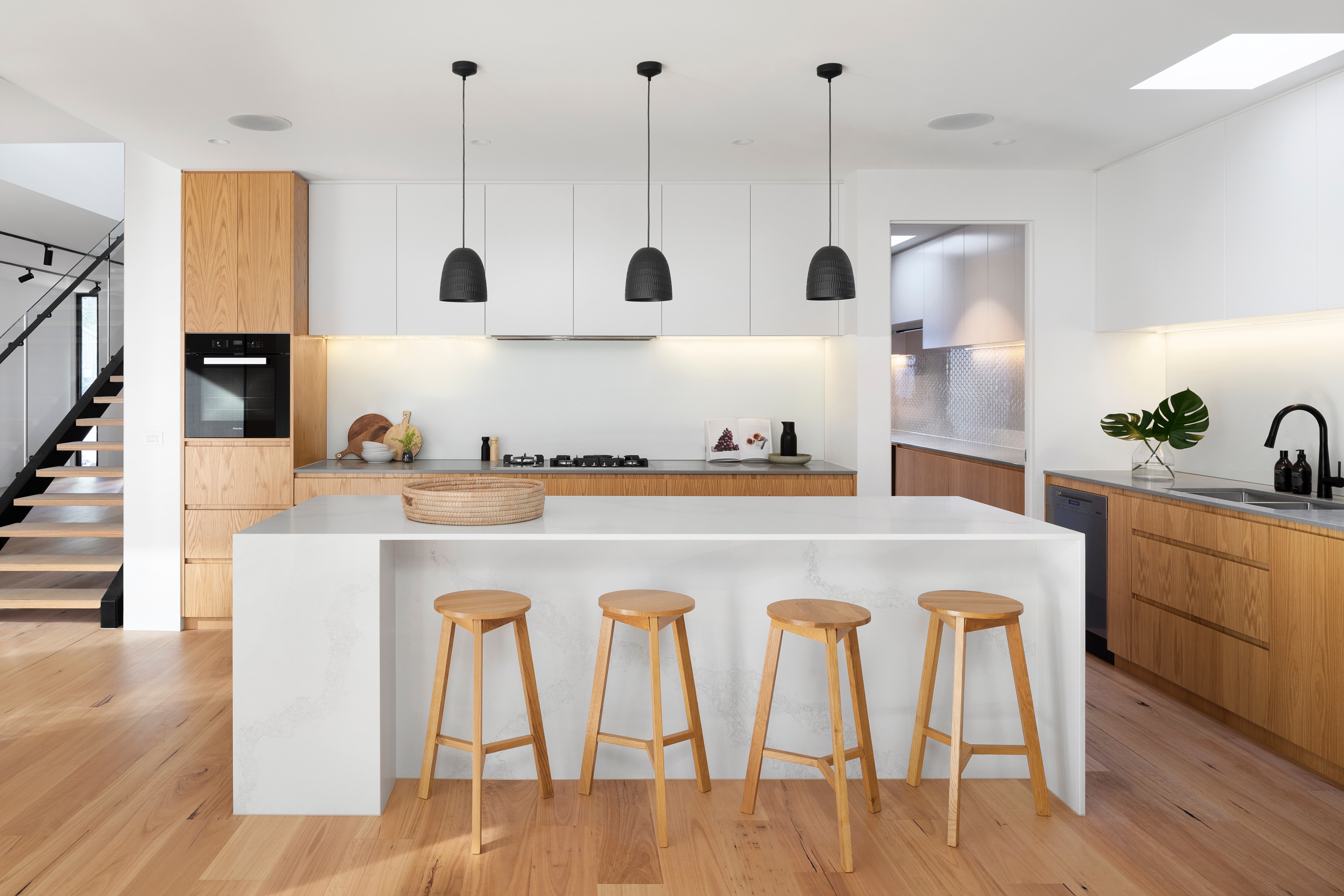 How is the
home and DIY

industry shaped today?
Stagnation followed by growth
The global home DIY industry experienced a short decrease in sales when the first lockdowns were put in place in early 2020, however, this didn't last long for the sector. The industry experienced strong sales as consumers began to pour their time and money into home activities such as home improvement and decoration and building outdoor spaces. The US remains the leader in the DIY vertical, earning $524 billion in 2023, with Europe earning €334 billion. From 2023 - 2028, the industry is expected to grow 2.7% annually.
Sustainability trends
Home lifestyle trends such as minimalism, which focuses on clutter-free, functional spaces, or zero-waste, which concerns using your home in a way to offset your carbon footprint, have steered many consumers to consider their impact on the planet more seriously, especially when it comes to hazardous chemicals and the use of plastic when building or decorating their homes.
Strong support for omnichannel
The DIY category has seen strong support from consumers who enjoy omnichannel features such as "buy online, pick up in-store" as well as doing research online and buying at a brick-and-mortar store.
Online influences
Home decor and DIY channels on YouTube or profiles on Instagram and TikTok have made home improvement more accessible and user-friendly. Without having to consult a professional, consumers can attempt to fix or improve features on their property with step-by-step guides.
Pricing approaches

for the Home & DIY industry
How would Omnia tackle pricing-related scenarios in the Home & DIY industry?
We've got a solution

for every approach.
Pricing

families
Products within a product family such as paint cans, available in three different sizes need to be priced with each other in mind. For example, a 1-litre can of paint should not necessarily be more expensive than a 3-litre can.

Our approach: Each product family can be assigned a parent product. The pricing for the parent product, as well as for the entire product family, can then be established based on a percentage or absolute difference. These determined prices are subsequently imported into the Omnia tool, serving as "fixed prices" for products within the respective families.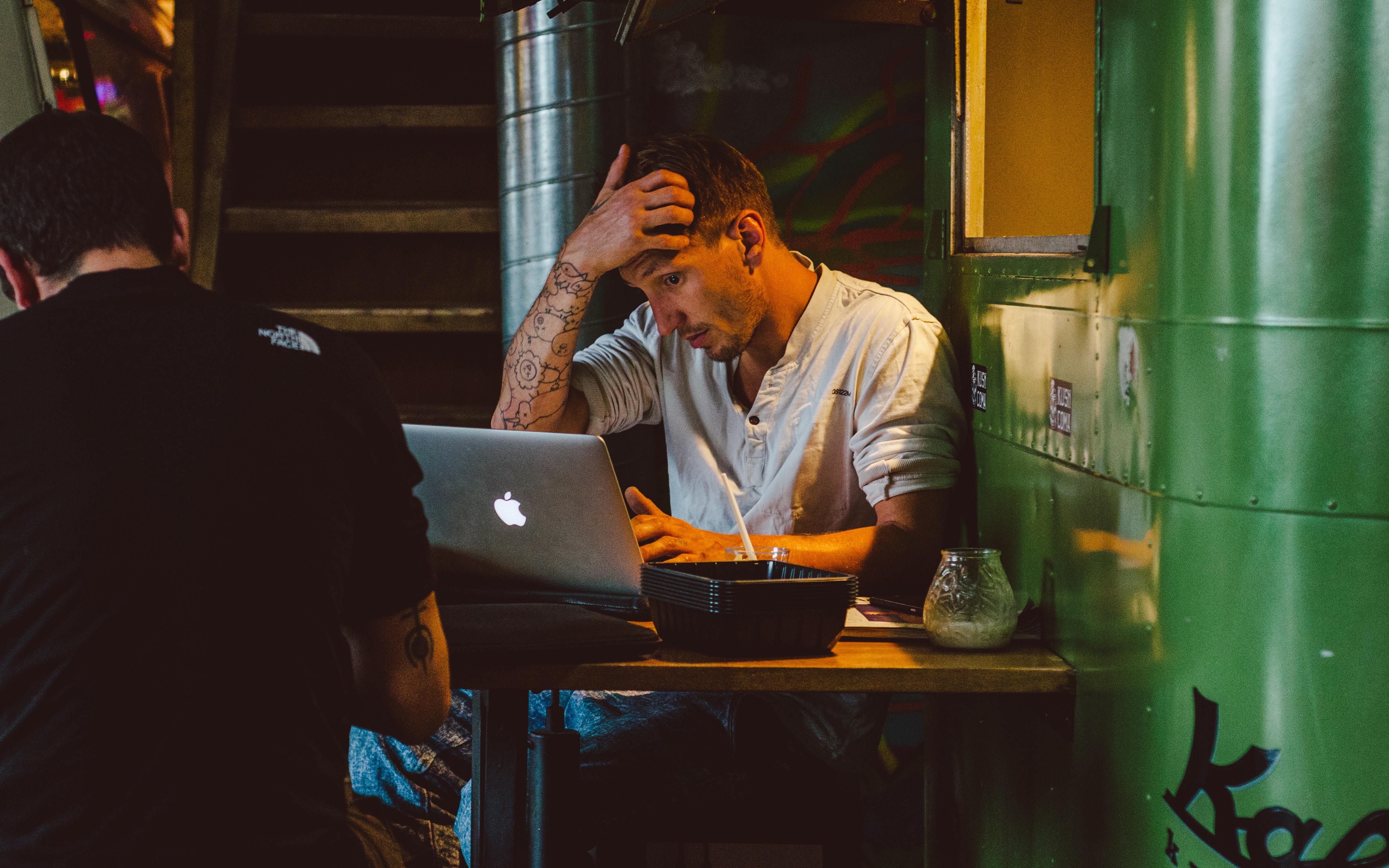 Bundle

pricing

Selling products in Bundles is a well-established pricing strategy, especially in DIY assortments. Drilling machines with a bit set or electric saws with fitting blades are just some examples. The challenge is that bundles are not standardised, i.e. every retailer might offer different bundles.

Our approach: Choose to have a competitive price for the main product of the bundle, e.g. the drilling machine or the electric saw, and easily add additional pricing rules for any other item in the bundle via our dynamic Pricing Strategy Tree™.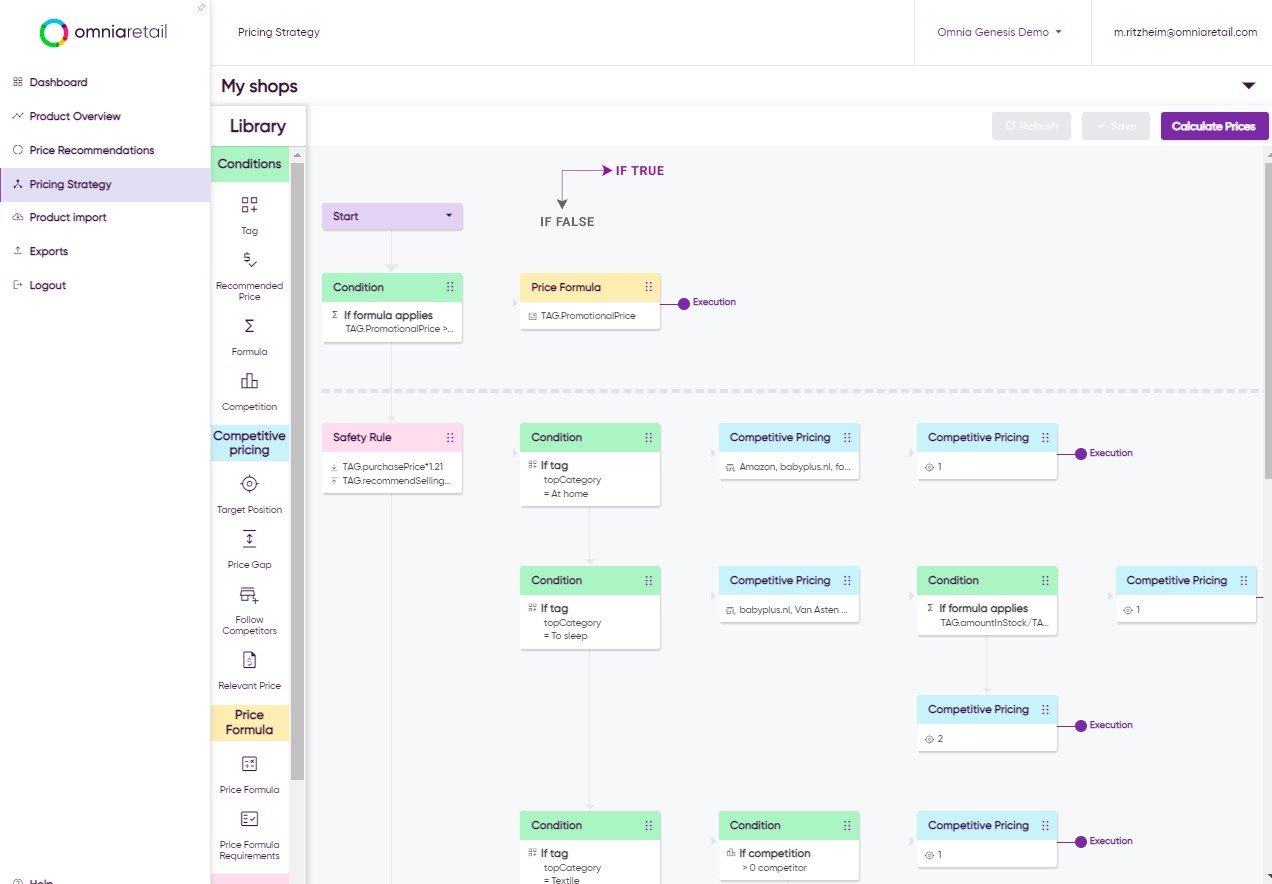 Channels or
price frequency
DIY stores are often omnichannel, having both a physical and an online location. Without electronic shelf labels (ESLs), it is difficult to reprice both channels simultaneously as offline stores are usually very large in size and hold a large amount of products. Differences in price between their online and offline channels can result in confusion and frustration for customers.

Our approach: Omnia can set up a dual report whereby we export all pricing changes to the customer's online store and a selection to their offline stores based on, for example, popularity, page views, and so on, to reduce the workload for the employees. In addition, rules can be set in which the online stores' prices can change based on the market prices, but cannot be more than a certain percentage cheaper than the offline stores' prices.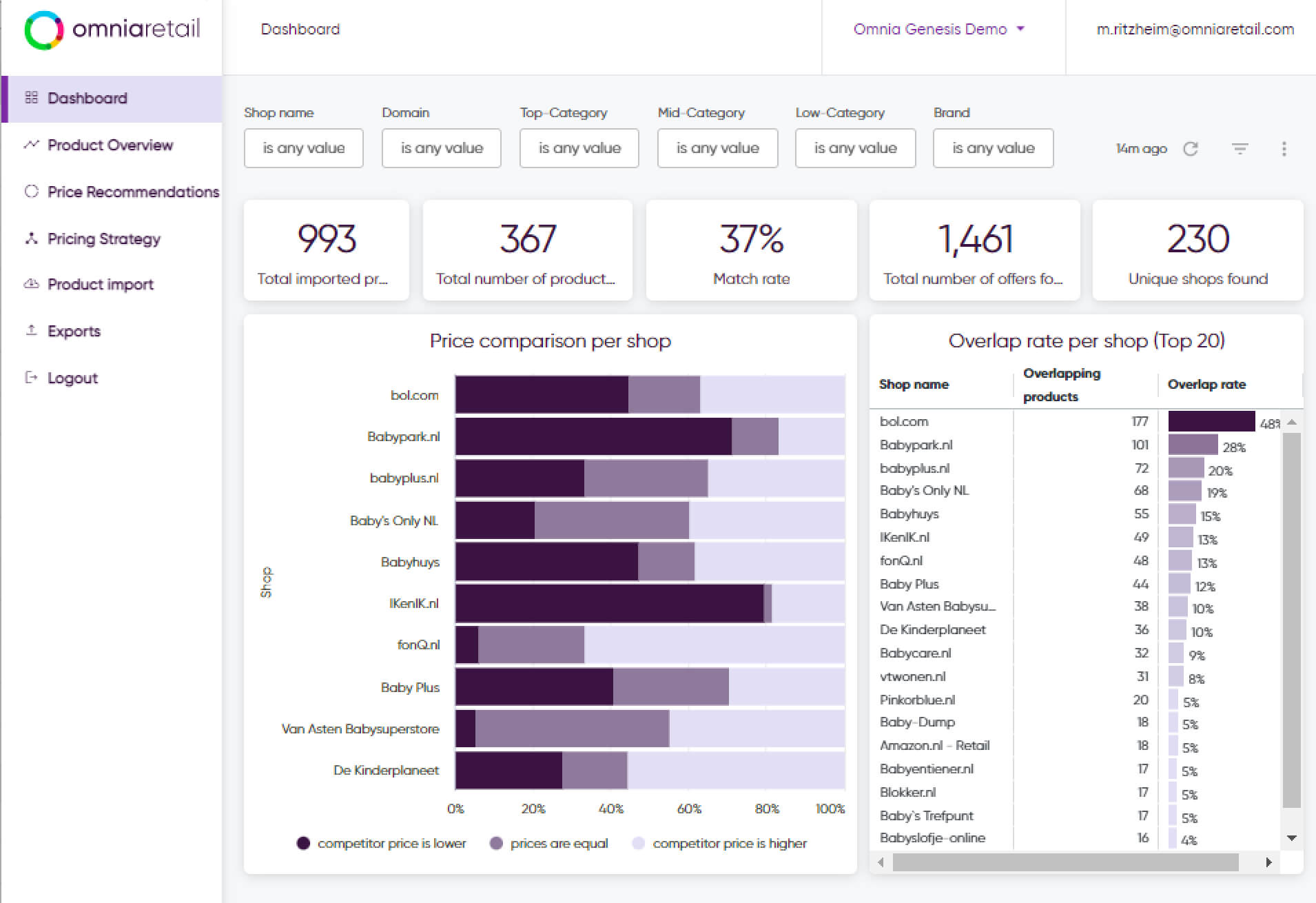 Seasonality
Home and DIY stores often sell products that are highly seasonal such as an outdoor lounge set during Summer or insulation material during Winter.
Our approach: Omnia may use page view data through a feed from the Google Analytics API to identify products that are in and out of season. Using these values, you can reprice in line with the customer's buying behaviour for seasonal products.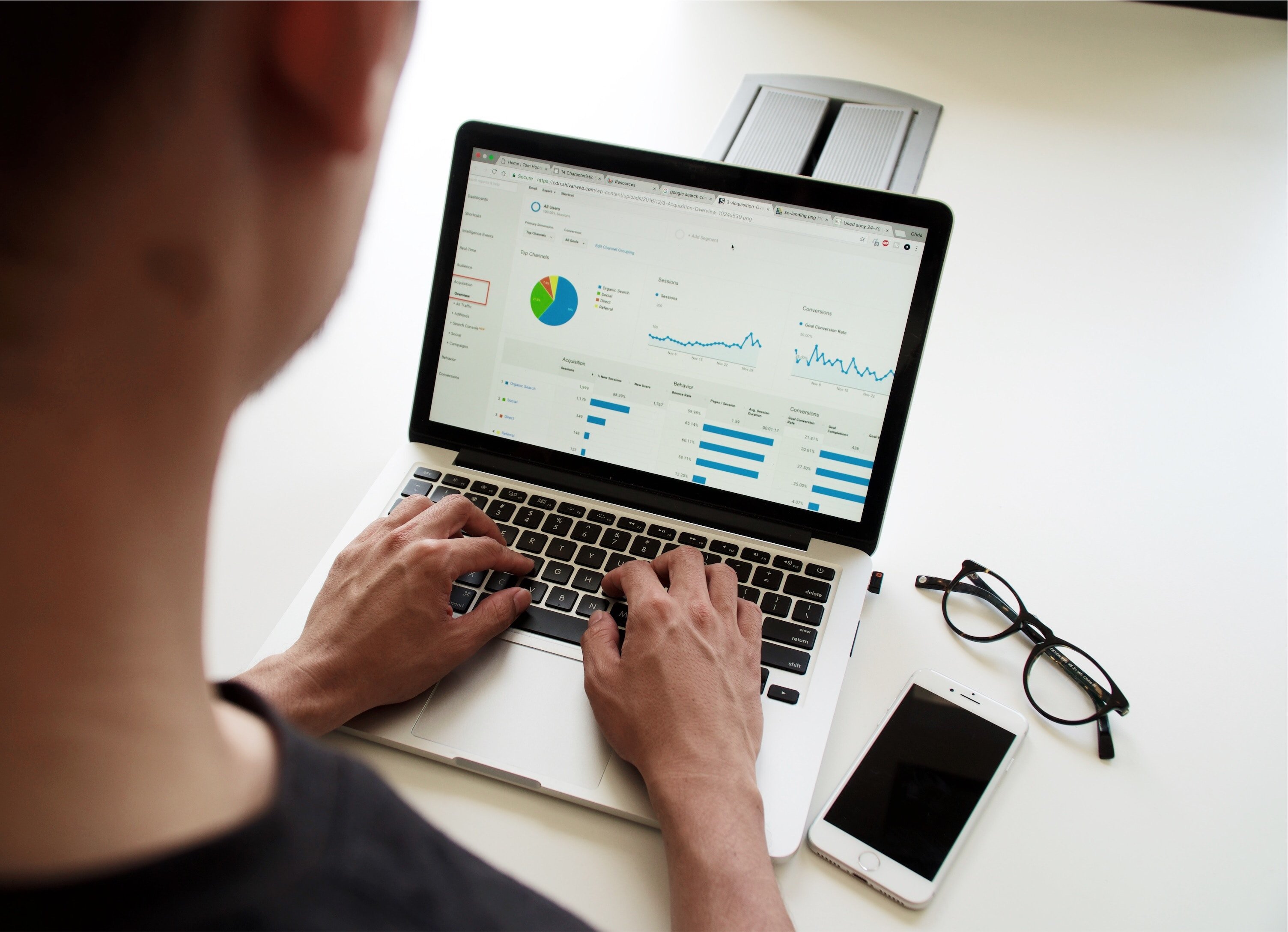 Stock and

delivery
Delivery costs of competitors are highly relevant because some items often carry higher delivery costs. In addition, customers often want to see the item in-store first, in this instance, click-and-collect may be more interesting for the DIY category than in other verticals.

Our approach: Through extracting shipping costs, a vital component in formulating a dynamic pricing strategy dealing with delivery-related pricing, we can optimise pricing based on this total value. We can also factor in inventory considerations to aid in further optimising inventory age, quantity, and turnover rate.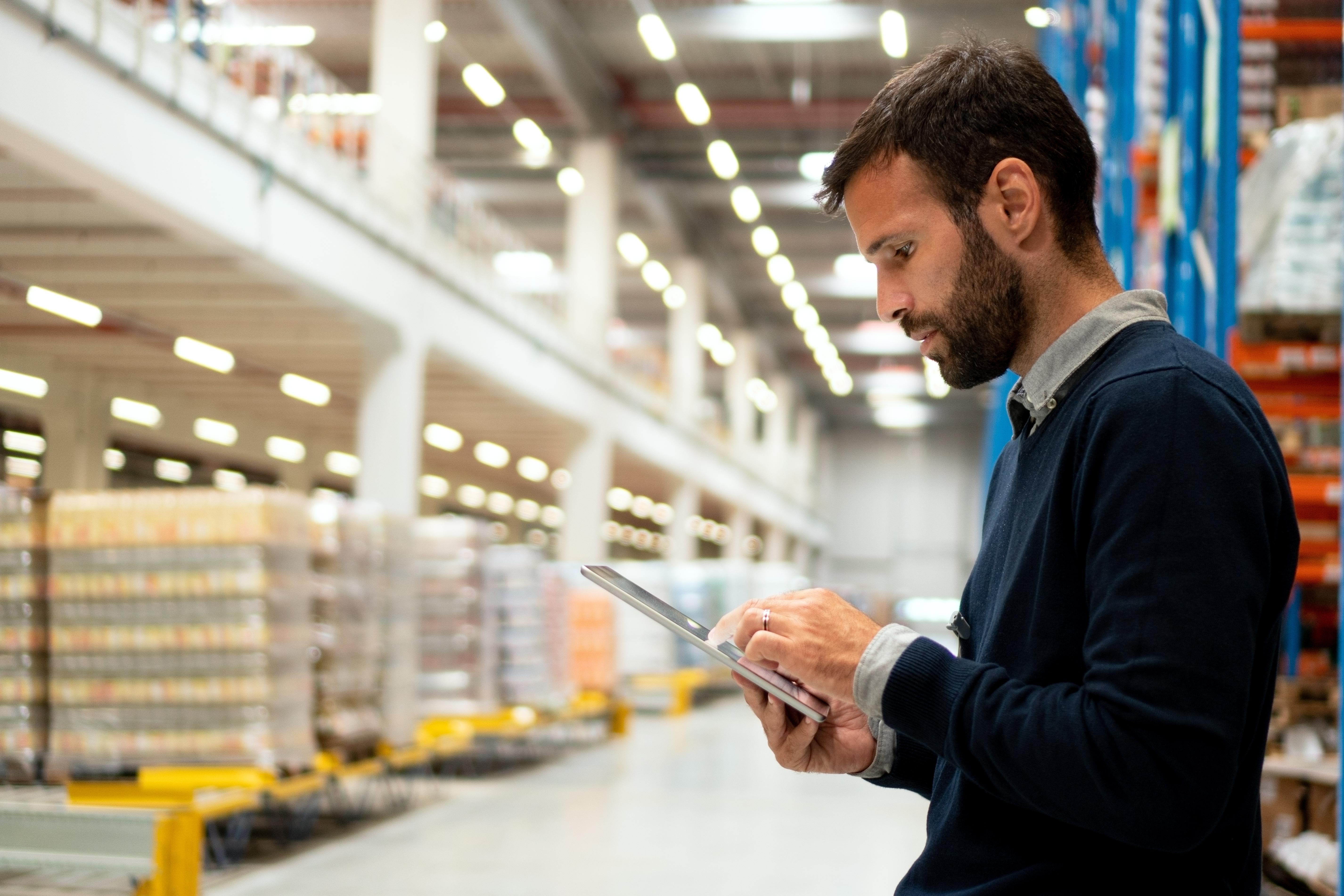 Cross- or up-

selling

Upselling is a technique used to persuade customers to purchase a more premium version of an item with the purpose of driving a larger scale. With strategic upselling, merchants can increase average order value (AOV). This is highly relevant for DIY as almost all products can be found with multiple sizes (product families) or multiple levels of quality or complexity.

Our approach: On the one hand, psychological pricing strategies like Anchor Pricing or Decoy Pricing help you to stimulate cross- and up-selling, but they are more on the marketing side of things. Omnia can help you to implement this as a concept over your full assortment so that the next bigger variant or higher quality item of a product type is always priced at the right distance from the other. This ensures psychological strategies can unfold their desired impact. Furthermore, you can feed popularity scores or sales data into this logic, in order to achieve an even more holistic approach to psychological pricing.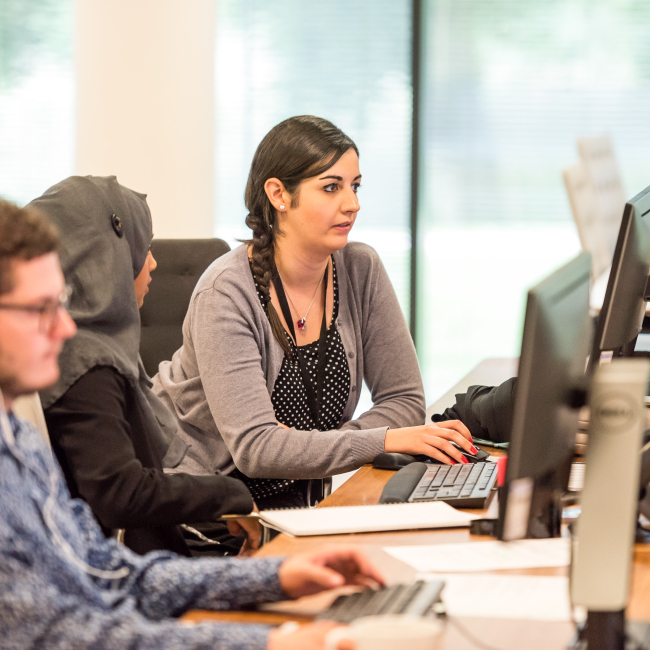 What do home and DIY brands receive when they partner with Omnia? Here are some of the
key features your business will receive:
Pricing Power
Consolidate and streamline prices for up to millions of products within multiple categories, locally and globally.
Compete with other home and DIY brands on Amazon, eBay, Google Shopping and more.
Our functionality provides a flexible and scalable pricing platform.
Total Automation
Thanks to automation, delegate your category managers to more important tasks instead of having hours spent on repricing and pricing research.
Blending business rules, AI and Machine Learning, automation executes your strategy without manual interference.
Using our new Pricing Strategy Tree™ and Show Me Why™ functions for the realisation of all your pricing behaviours, enjoy complete transparency and the highest flexibility over all moving parts
Tailored Tools
Using the Directive Pricing Indicator feature, you now have the ability to build sales and have the lowest price of a product in the last 30 days for your discounted items.
Using the Strategy Time Travel feature, you can both revert back to previous strategies or build unique ones for future campaigns.
Quality Data
Multiple sources of in-house driven data collection, including, direct scraping, CSE and marketplace data, providing home and DIY brands and retailers with a comprehensive pricing game plan.
Set a flexible scraping schedule for all market offers, regardless of your competitors, own retailers or reference prices of competitor brands.
Customer Success
Receive individualised enterprise-level support from our Customer Success team dedicated to maturing your pricing journey.
Join thousands of pricing experts who rely on our software and expertise for their business success.
Expand your knowledge of pricing strategies,
insights, trends, and market behaviour.
Visit the blog