Pricing for


Outdoor & Adventure gear
Gear up your competitive edge with dynamic pricing for the outdoor industry.

We'll leave spontaneous adventure to you. Leave precision, planning and execution to us with Omnia's dynamic pricing.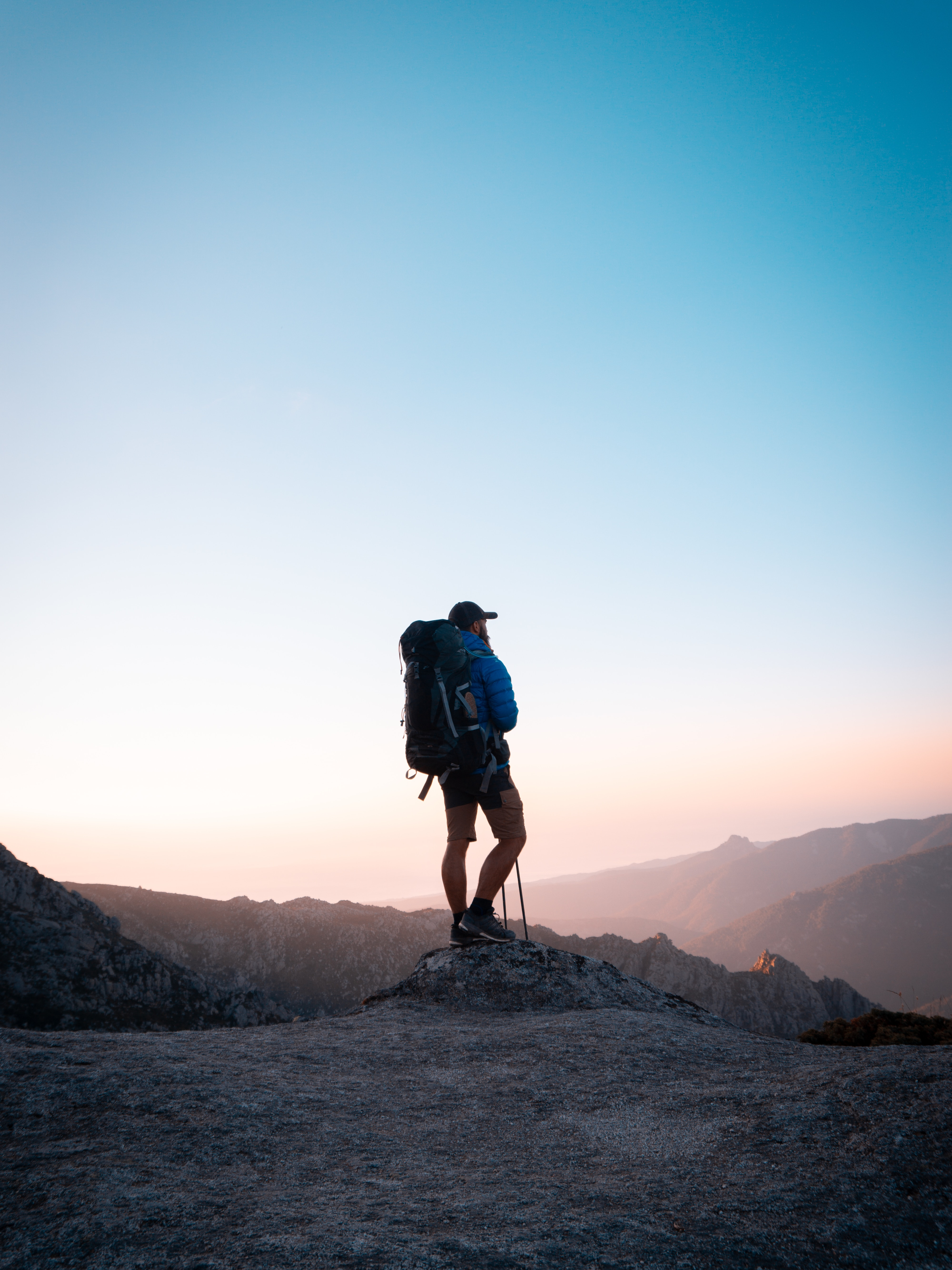 How is the
outdoor and adventure

industry shaped today?
Rise of Sustainable and Eco-Friendly Products
Consumers are becoming more environmentally conscious, leading to a higher demand for sustainable and eco-friendly outdoor products. Retailers in this vertical are incorporating sustainable materials, ethical sourcing, and eco-conscious practices to attract environmentally-conscious consumers.
Digital Transformation and E-commerce
Like many other industries, the outdoor and adventure retail sector has seen a significant shift towards e-commerce. Online platforms have become crucial for reaching a broader customer base and providing a seamless shopping experience.
Customisation and Personalisation
Consumers are increasingly looking for personalised products and experiences. Outdoor retailers are offering customisation options for gear and equipment, such as backpacks, tents, and clothing, to meet individual preferences and needs.
Innovative Outdoor Gear and Technology
The market is experiencing continuous innovation in outdoor gear and technology. Companies are developing advanced materials, lightweight equipment, and smart devices designed to enhance the outdoor experience.
Social Media and Influencer Marketing
Outdoor and adventure brands are leveraging social media and influencer marketing to reach their target audience effectively. Influencers with a strong outdoor following can significantly impact purchasing decisions.
Health and Wellness Trends
The outdoor and adventure industry is intersecting with the health and wellness sector. Consumers are increasingly viewing outdoor activities as a way to promote physical and mental well-being, driving the demand for products that support this lifestyle.
Local and Community-Focused Initiatives
There is a growing trend of supporting local communities and businesses. Outdoor retailers are partnering with local suppliers and promoting community-focused initiatives to strengthen their brand identity.
Experiential Retail and In-Store Events
Successful outdoor retailers are incorporating experiential elements into their brick-and-mortar stores. This includes hosting workshops, demos, and in-store events that allow customers to engage with products in a hands-on manner.
Seasonal Demand Variation
The outdoor and adventure industry experiences seasonal fluctuations in demand, with higher sales during spring and summer months, and potentially slower sales during colder seasons in some regions. Retailers need to plan their inventory and marketing strategies accordingly.
Pricing approaches

for the outdoor and adventure industry
How would Omnia tackle pricing-related scenarios in the outdoor and adventure industry?
We've got a solution

for every approach.
Seasonal

sales

As seasons affect sales for outdoor retailers, implementing pricing strategies per season is something every retailer has to do.

Our approach: Omnia lets you create a set of pricing strategies that seamlessly lets you switch between them. This set of pricing strategies can contain all your pricing rules and dependencies for discounts, stock levels, brands, product categories and so on.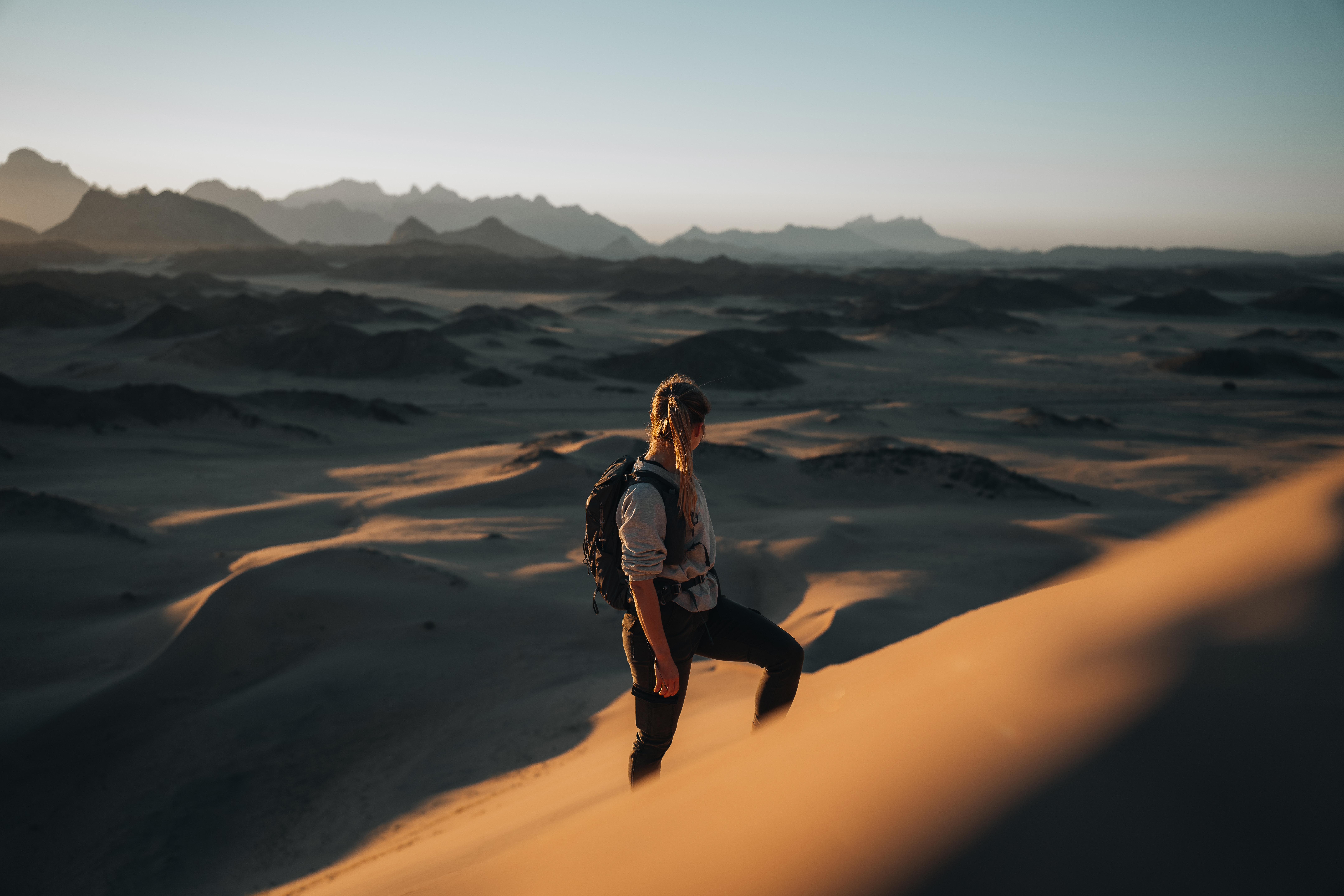 Value-based

pricing

Retailers and brands invest a lot of resources in explaining complex products to their customers, especially high-end professional gear require detailed product descriptions, explanations videos and so on.

Our approach: Add an additional margin for products where you invested more resources to create value for your customers. Combine this with customer-related data like popularity, by using Omnia's Google Analytics API.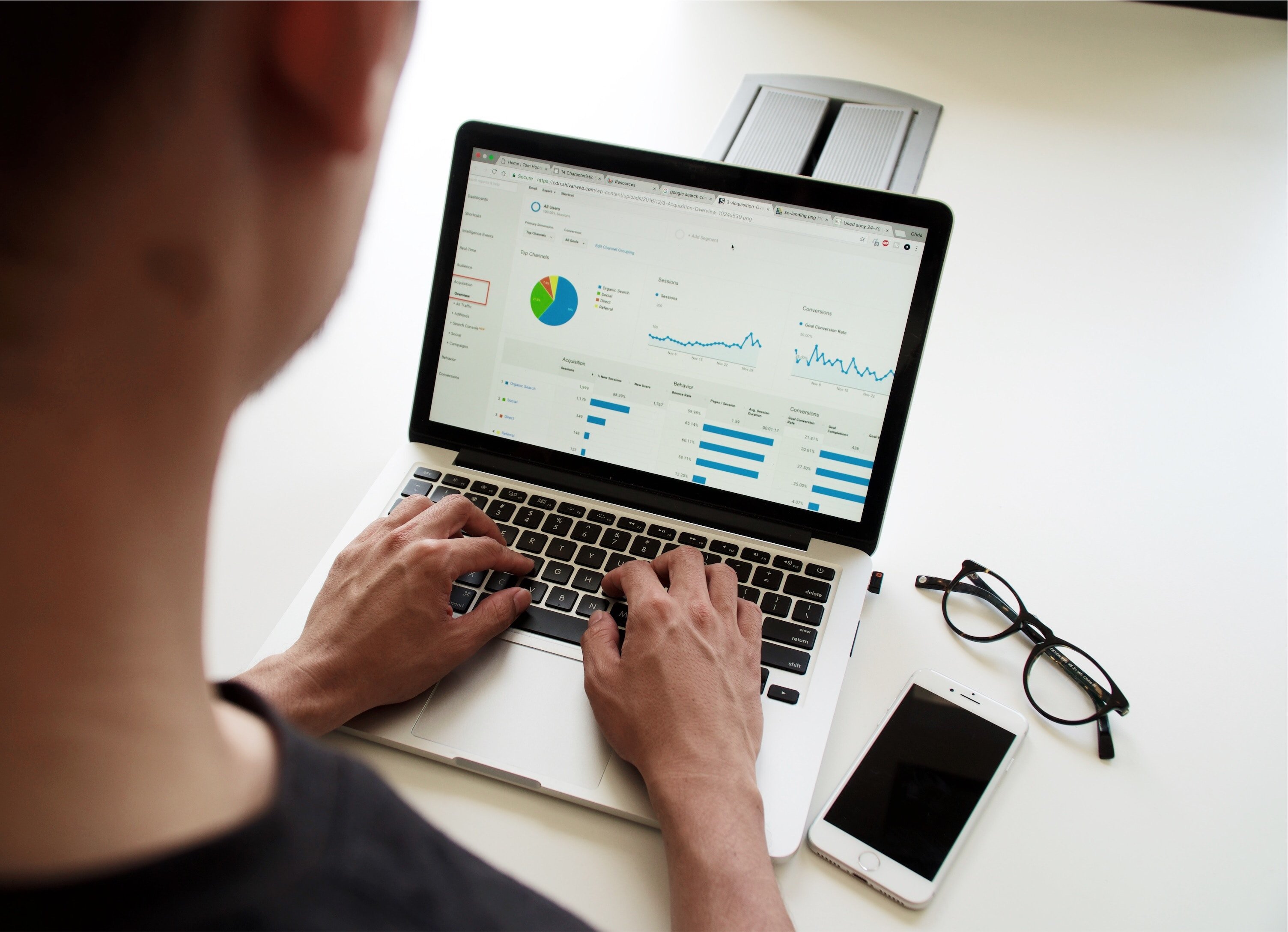 Handling pricing for
large assortments
Outdoor assortments can be very large, thus making it hard to handle pricing in line with your commercial objectives and across all teams involved.

Our approach: Omnia's Pricing Strategy Tree™ gives you the ability to handle all pricing-related workflows in one view, thus increasing transparency on pricing across all teams and stakeholders.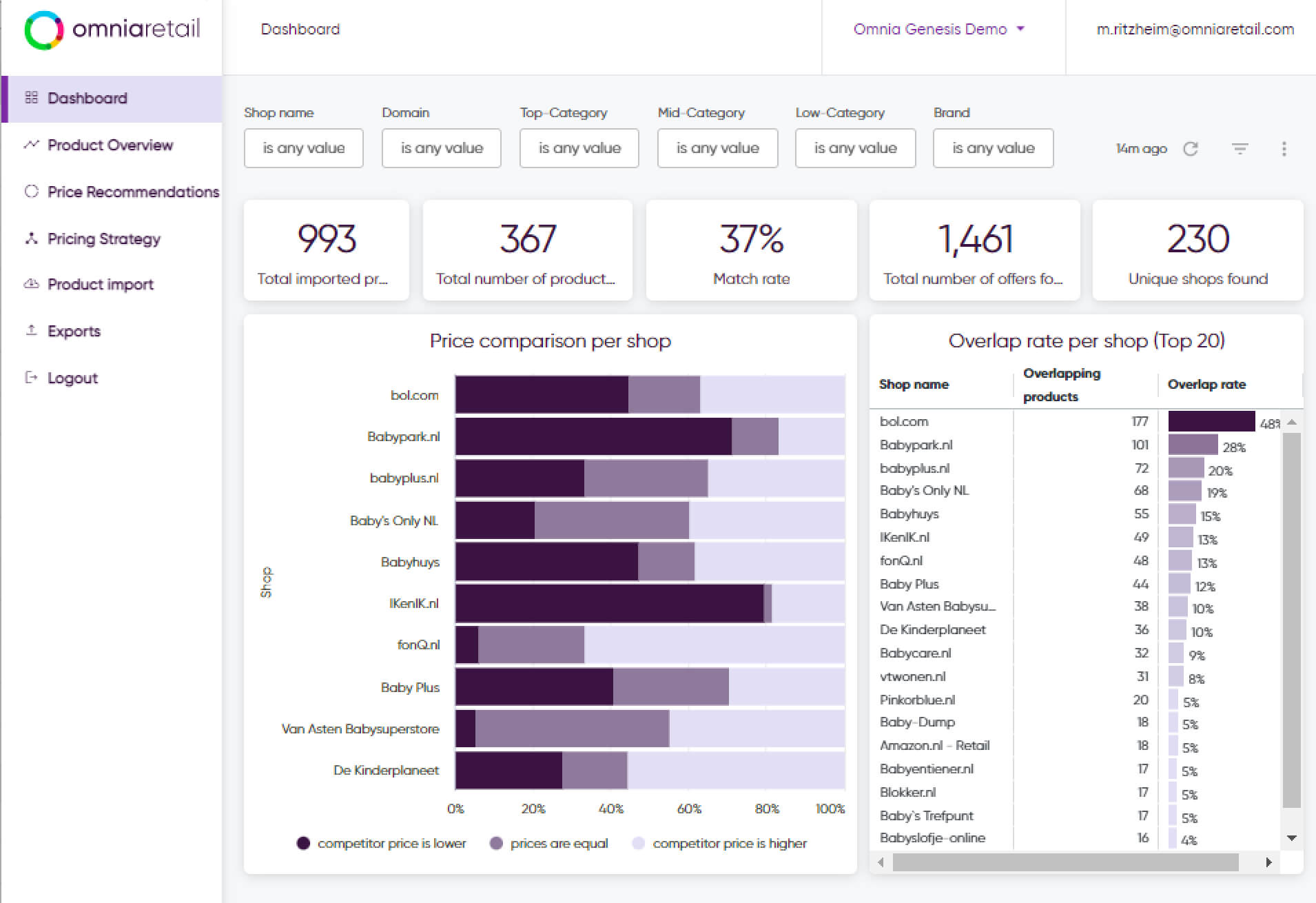 Loyalty programs and
product bundles:
Consumers who buy products for the activities they love often enjoy returning to stores that provide a particular value. They enjoy receiving offers for unique and carefully selected product bundles. Offer unique bundles to your customers, combining products that are complementary, and create a unique shopping experience for buyers. Consider combining these bundles with exclusive discounts for loyal members.

Our approach: Omnia helps you to implement a pricing tactic for individual products of a bundle, for example, a competitive price for the main item and margin-driven price settings for "add-on" products in the bundle. In addition, Omnia's multi-shop approach to pricing lets you handle a product price for normal customers versus a price for your loyalty program.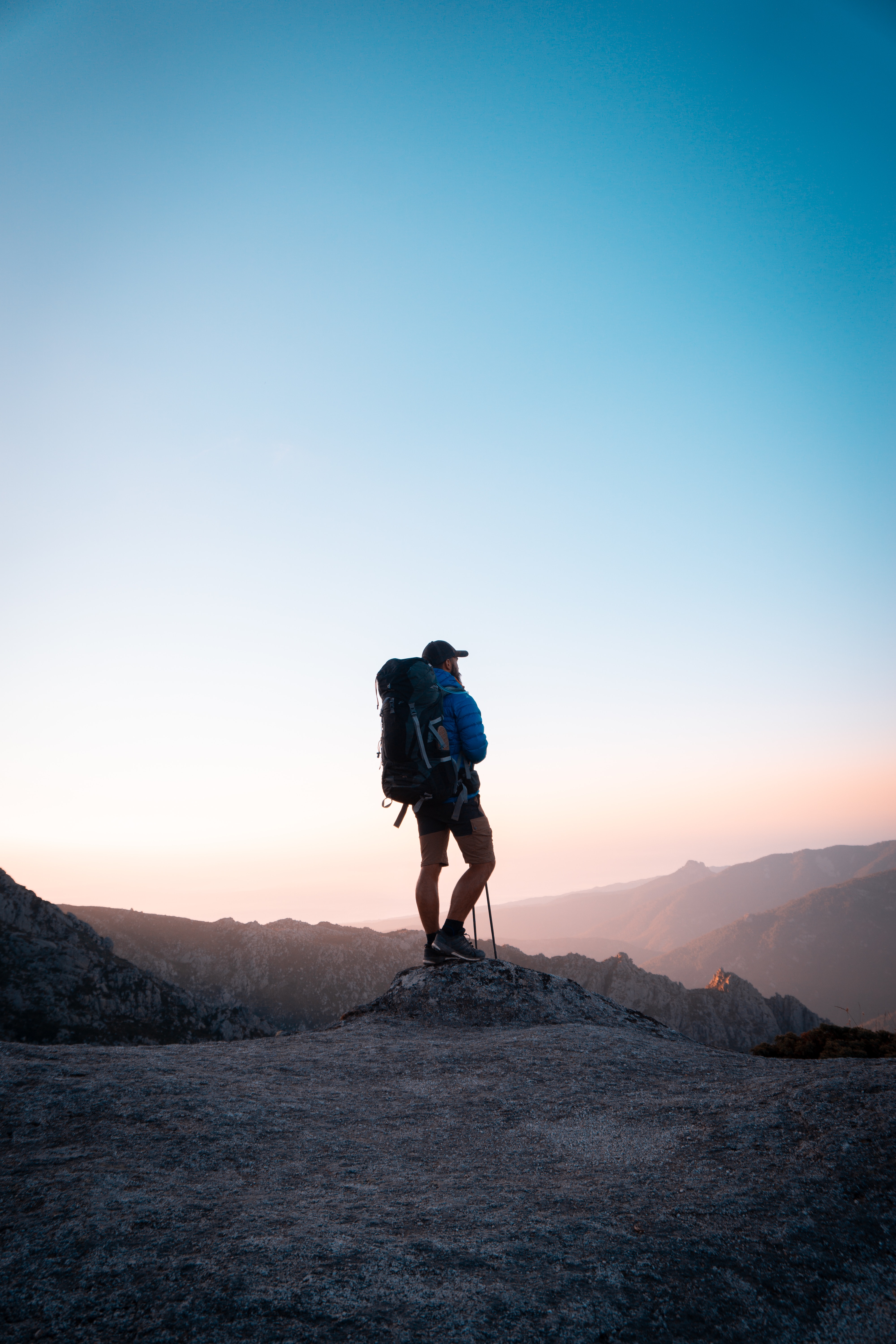 Cause-related

Pricing:

Consider cause-related pricing, where a percentage of the proceeds from specific products go towards supporting a charitable cause or nonprofit organisation. This can attract socially-conscious consumers who want their purchases to have a positive impact.

Our Approach: Easily add a fixed amount or percentage to any pricing tactic in Omnia Pricing Strategy Tree™. When you advertise a 1% donation of every purchase, you can seamlessly build that 1% addition into your pricing strategy, for example, on top of a competitive market price.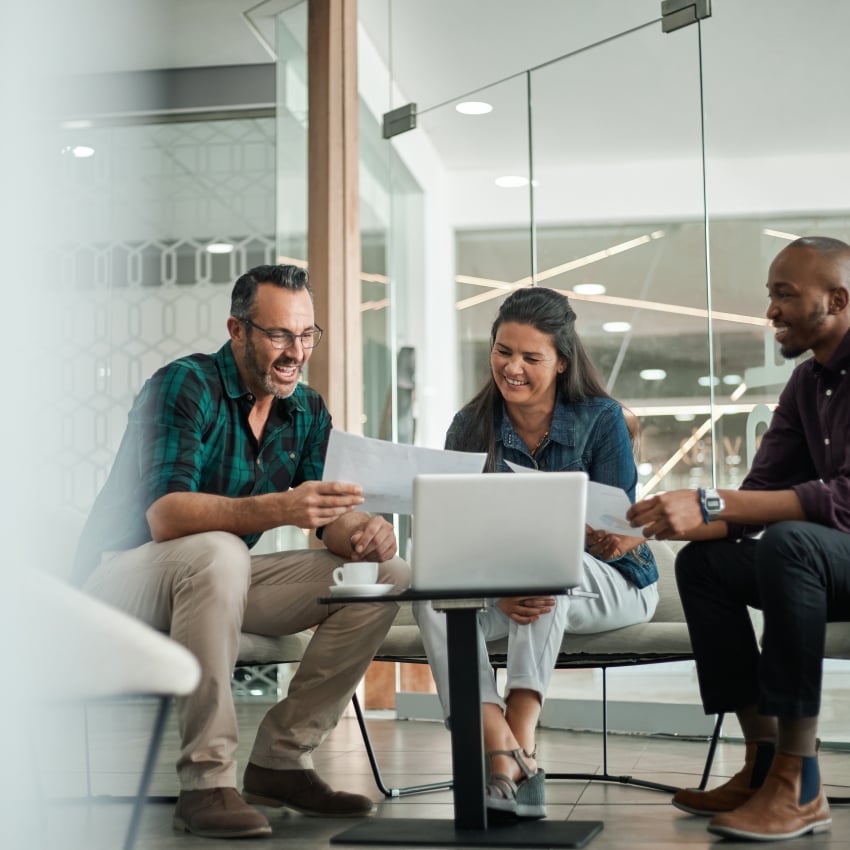 Competitive

Pricing:

With increased transparency of the market due to marketplaces and comparison shopping engines, buyers can easily compare prices. Setting your prices at a competitive level while maintaining healthy margins is crucial for both revenue and profit.

Our approach: OWith Omnia's Pricing Strategy Tree™ you can easily create a set of pricing tactics for your full assortment. Price some categories or brands more competitively than others while pricing your longtail products at RRP. For competitive prices, Omnia provides you with market data multiple times per day and applies your pricing strategy automatically.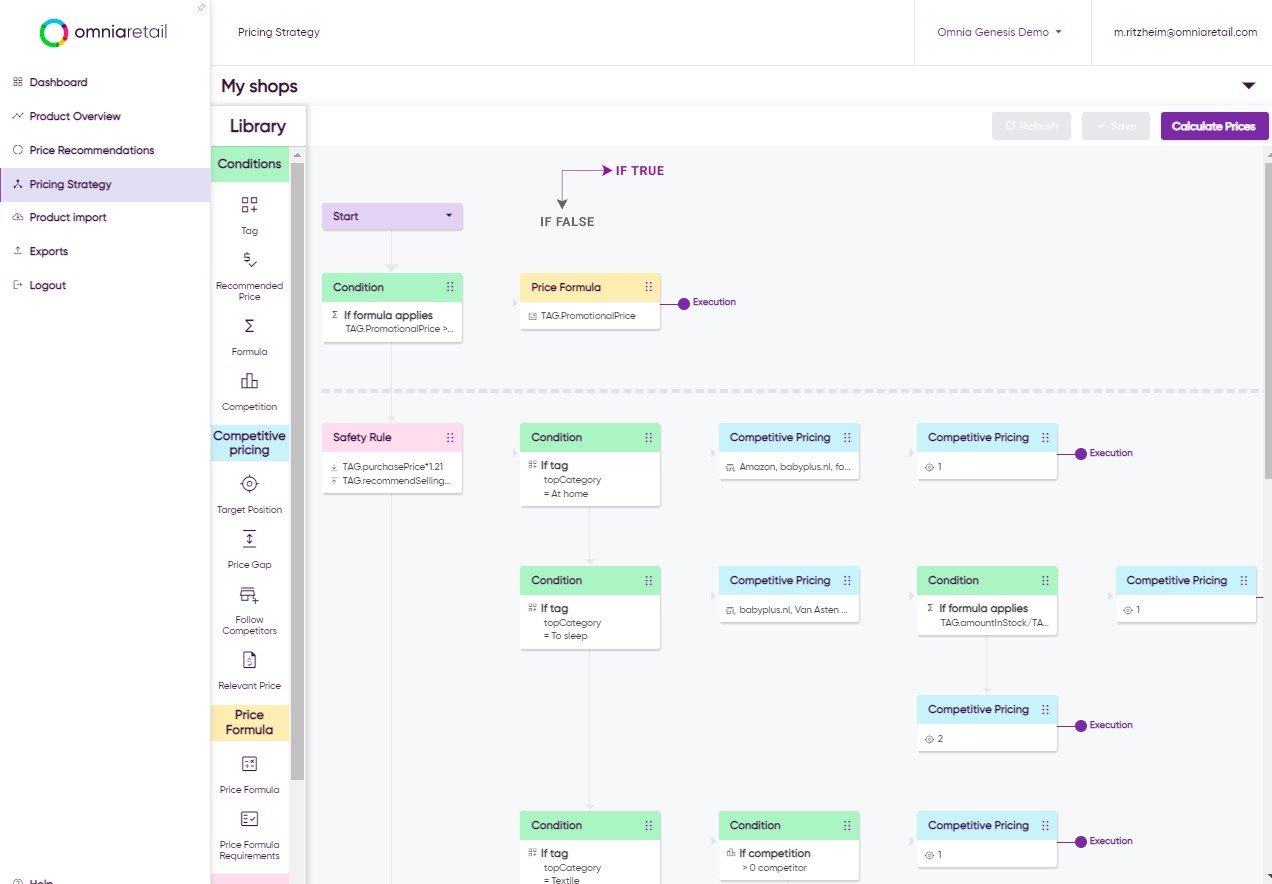 What do outdoor and adventure brands receive when they partner with Omnia? Here are some of the
key features your business will receive:
Pricing Success
Consolidated and streamlined prices for up to millions of products within multiple categories, locally and globally thanks to clear pricing rules.
Compete with other outdoor brands on Amazon, eBay, Google Shopping, bol.com and more.
Our functionality provides a flexible and scalable pricing platform.
Comprehensive Automation
Thanks to automation, delegate your category managers to more important tasks instead of having hours spent on repricing and pricing research.
Blending business rules, AI and Machine Learning, automation executes your strategy without manual interference.
Using our new Pricing Strategy Tree™ and Show Me Why™ functions for the realisation of all your pricing behaviours, enjoy complete transparency and the highest flexibility over all moving parts
Tailored Tools
Using the Directive Pricing Indicator feature, you now have the ability to build sales and have the lowest price of a product in the last 30 days for your discounted items.
Using the Strategy Time Travel feature, you can both revert back to previous strategies or build unique ones for future campaigns.
World-Class Data
Multiple sources of in-house driven data collection, including direct scraping, comparison engines and marketplace data, providing fashion brands and retailers with a comprehensive pricing game plan.
Set a flexible scraping schedule for all market offers, regardless of your competitors, own retailers or reference prices of competitor brands.
Individualised Support
Receive enterprise-level support from our Customer Success team dedicated to maturing your pricing journey.
Join thousands of pricing experts who rely on our software and expertise for their business success.
Expand your knowledge of pricing strategies,
insights, trends, and market behaviour.
Visit the blog