Like any good sports team, Omnia takes a look at its wins and losses that shaped the year. With the acquisition of Patagona in 2021, this year would be the first full year as a combined company, bringing challenges and triumphs. As the team enjoys the festive season and cooler weather, Omnia takes a look at some of the milestones and goals achieved that made 2022 a successful year. In addition, we'll be sharing some of our best performing thought leadership articles that helped solidify our name as leaders in pricing and retail knowledge in Europe.
Team and customer events furthered our vision to be market leaders in pricing solutions
In March, the team met in Darmstadt to reveal the new logo to the entire company. The new logo, which is a combination of the previous Omnia Retail and Patagona logos, represents the symbolic union of the two teams after Omnia acquired the company in 2021. Thereafter, everyone enjoyed a team bonding exercise at Climbing Forest Darmstadt.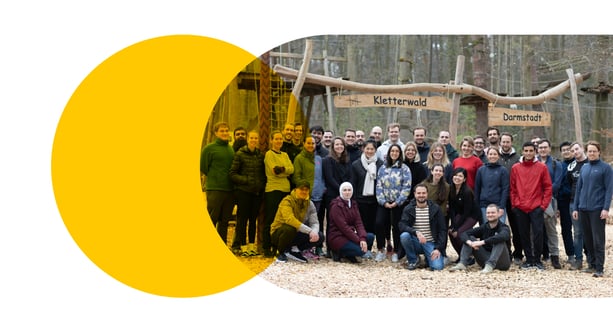 Customer events were of utmost importance in 2022 to deepen our relationship with our current customers; to answer any questions they may have, and to establish new business contacts. This year's e-commerce events included sharing our new logo and stand design with the public and getting to know some new international fairs too.
In June, Omnia Retail was in London for Shoptalk Europe, followed by Webwinkel Vakdagen in Utrecht at the end of the month, as well as K5 Future Conference in Berlin.
In September, there was DMEXCO, which is a digital marketing expo and conference in Cologne, followed by the huge Hardware Fair in Cologne, where we have been partof the tailored e-commerce expo for two days.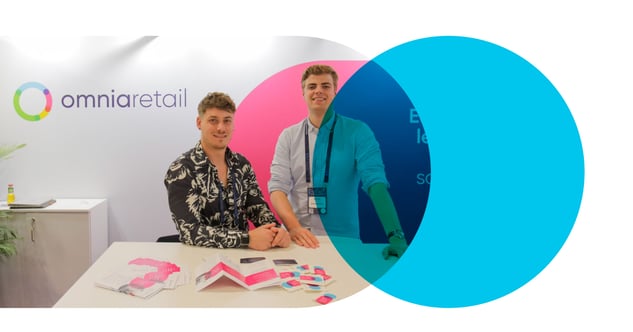 The event highlight of the year for Omnia was when we hosted our very own event, Price Points Live, which saw the best minds in pricing, consumer psychology, e-commerce, inflation, and sustainability in e-commerce come together to share their knowledge for our customers.
Taking place in Amsterdam in October, it was a chance to provide our customers with detailed and quality knowledge to improve their businesses and teams. It was also the first time that the Amsterdam and Darmstadt customers were interacting and mingling together under the Omnia name. In addition, the event put us in the category of thought leaders who drive success with data, support and insights for our customers.
Review the full video of the event here.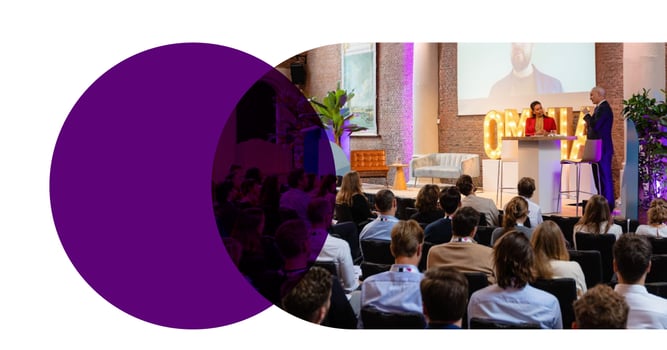 The team welcomed new faces from six new countries in 2022
One of our core values is "free to be you and me", which promotes diversity, inclusion, understanding and acceptance of all people, with no judgment based on gender, race, nationality or any other factor, which is why having team members from various backgrounds has always been important. By the end of 2022, Omnia totalled employees from 26 countries around the world, up from 20 in 2021.
Females in line management positions also increased, growing to 27% in 2022 from 9% in the previous year. In addition, women in leadership positions increased to 33%, up from 17%.
Customer feedback showed a positive experience
Omnia received 10 new reviews on G2, one of the world's most well-known aggregators for software services, with an average score 8.3 out of 10.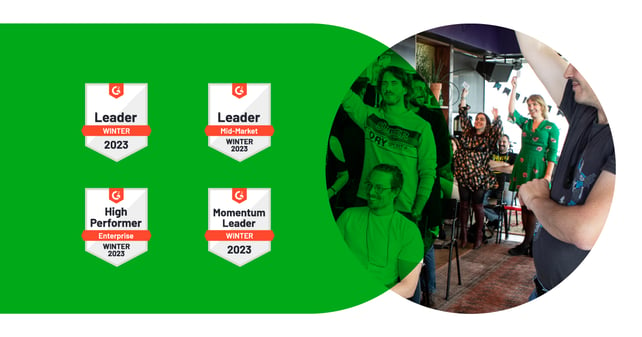 Reviewing Omnia's best articles for 2022
Our content team spent many hours and minutes researching trends and topics that would be helpful to our customers, as well as other entrepreneurs, retail leaders and those keen on expanding their knowledge in pricing.
Here are our top 10 articles for 2022: